Your 5-Star Hideaway in Mykonos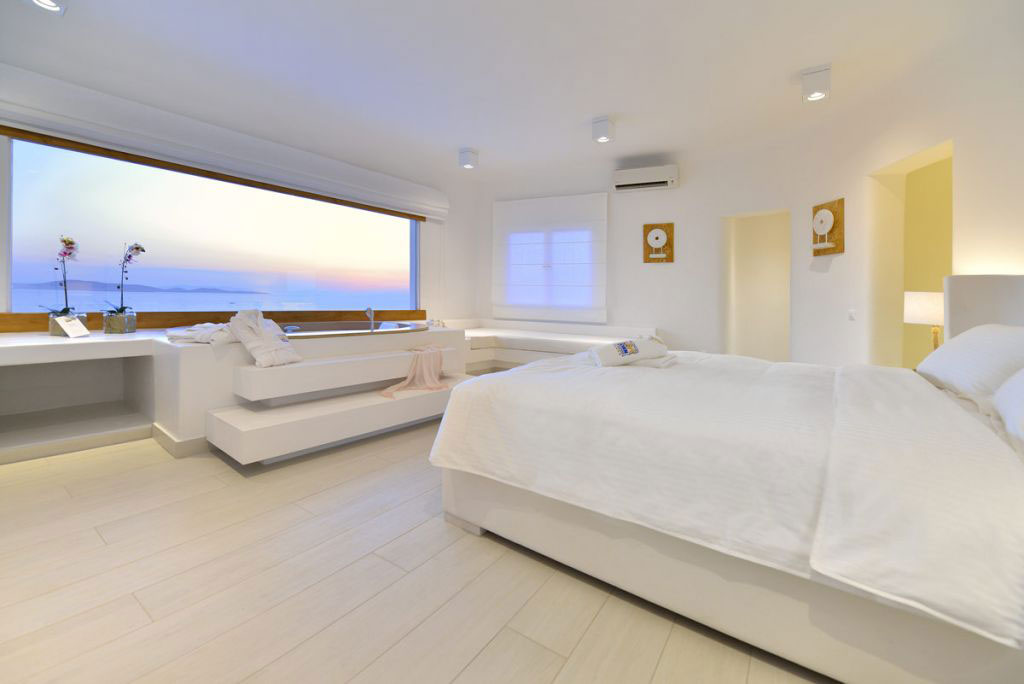 Mykonos is, without a doubt, the ultimate Cycladic version of luxury and lifestyle, and Saint John Resort Hotel is its sheer reflection. Lying on one of the most serene places of bustling Mykonos, the pristine coastline in Agios Ioannis Bay, the hotel offers a lavish refuge and a secluded paradise for your precious, intimate moments.
Saint John Hotel's upscale rooms, suites, and villas are designed and decorated in such a way to perfectly match the island's character. Along with the bespoke services and deluxe facilities, you will feel pampered throughout your stay! Set against the majestic backdrop of Delos, you will find your private balcony or patio to be the most idyllic place to enjoy a glass of wine or a cocktail, as the sun sets below the horizon.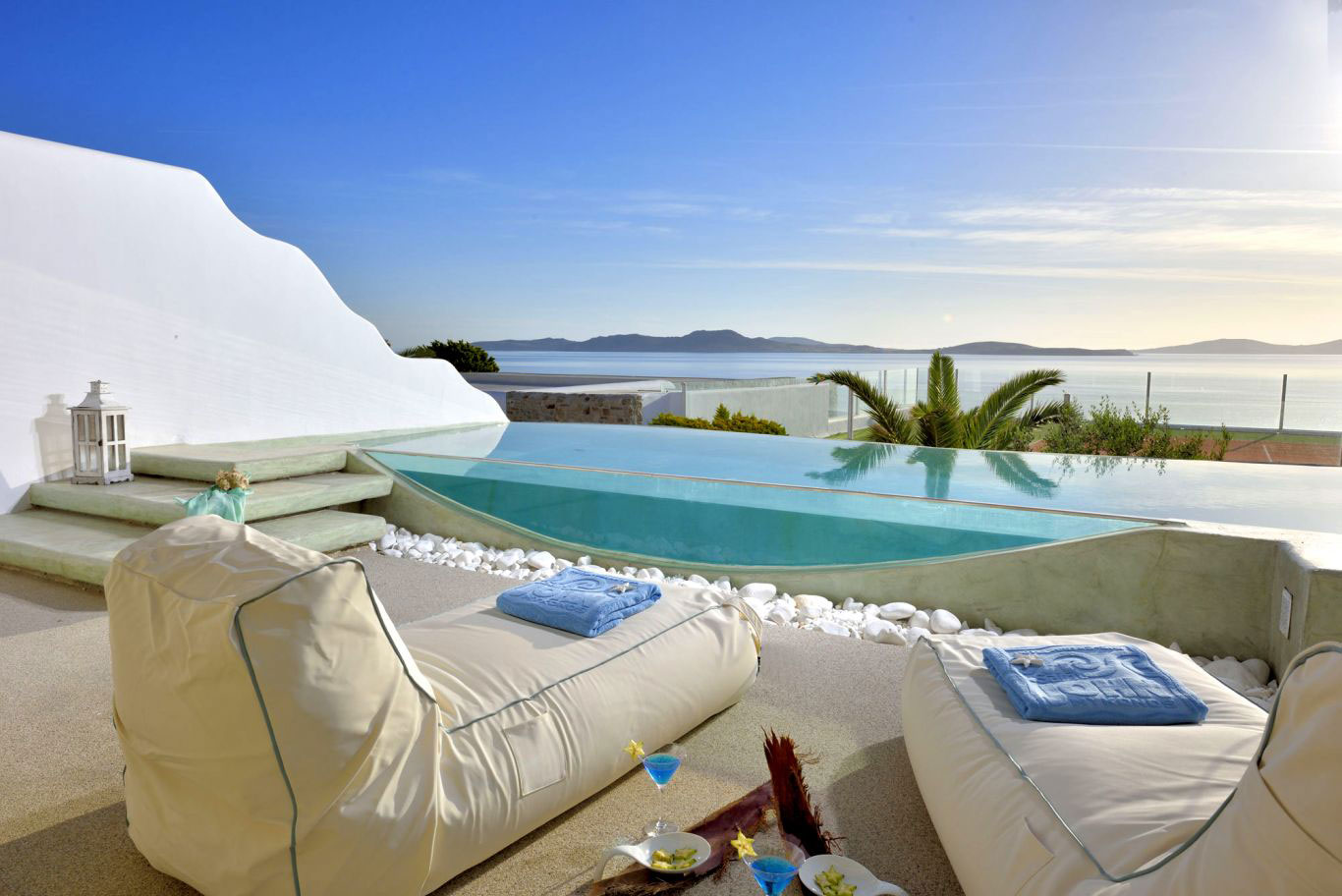 Unwind by the glistening infinity pool, or relax on the sun-kissed shore of the hotel's exclusive beach. Indulge in a revitalizing massage treatment at the spa, or keep up with your fitness routine at the gym. Once revitalized, explore the gastronomic wealth of the local cuisine with a modern twist at the hotel's restaurants, overlooking the sea and the sunset.
Take up water sports, and schedule your sailing adventures with the help of the Saint John concierge team, to discover the hidden treasures of the island. And if you are planning your wedding or honeymoon in this cosmopolitan Cycladic island, let Saint John Resort Hotel be the planner and the host of your fairy-tale moments!