Indulge in private yachting for a lifetime experience
If you are in for an adventure, private yachting services in Mykonos will offer you an experience of a lifetime. Come aboard and explore the coastlines of Cyclades islands, comfortably gazing at the mesmerizing crystalline waters of the Aegean. Hidden gems, secluded beaches of silky sand or rocky formations, a watery oasis waiting for you to discover in every destination! Dive in the refreshing waters, admire the rich sea bed and engage in water sports or just enjoy the stunning view!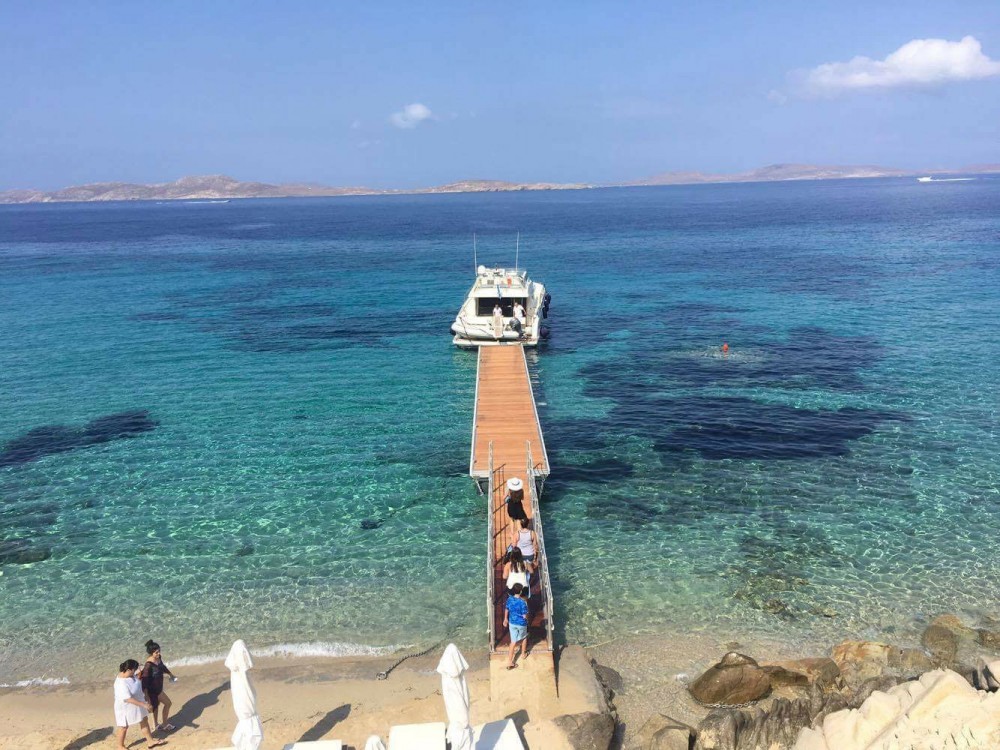 There are high quality services in private yachting, which will help you fully tailor your journey out in the sea. Take your friends or family on an experience they will never forget. Cruise across the Aegean and schedule wonderful activities and experiences on board. Fishing, snorkeling and scuba diving, a candlelight dinner at sunset or a great party lasting all night long are just few of the ideas that might be perfect for you and your precious company. Holidays are meant to be fun and hence you need the ideal vessel to have fun and stand out. What could be more ideal than a private yacht, all to yourself?

Choose the perfect cruise for you and organize your vacations, exactly like your heart desires. Do not settle for anything less than that! In Mykonos, the island of the winds, professionals live up to the challenge and exceed your expectations. Imagine what they can do for you and your desire to conquer the Aegean on a luxury, comfortable yacht! This is an experience to cherish, another way to indulge in lavishness and unique conveniences, sailing across the water and overlooking the spectacular view!