The best Honeymoon in Mykonos...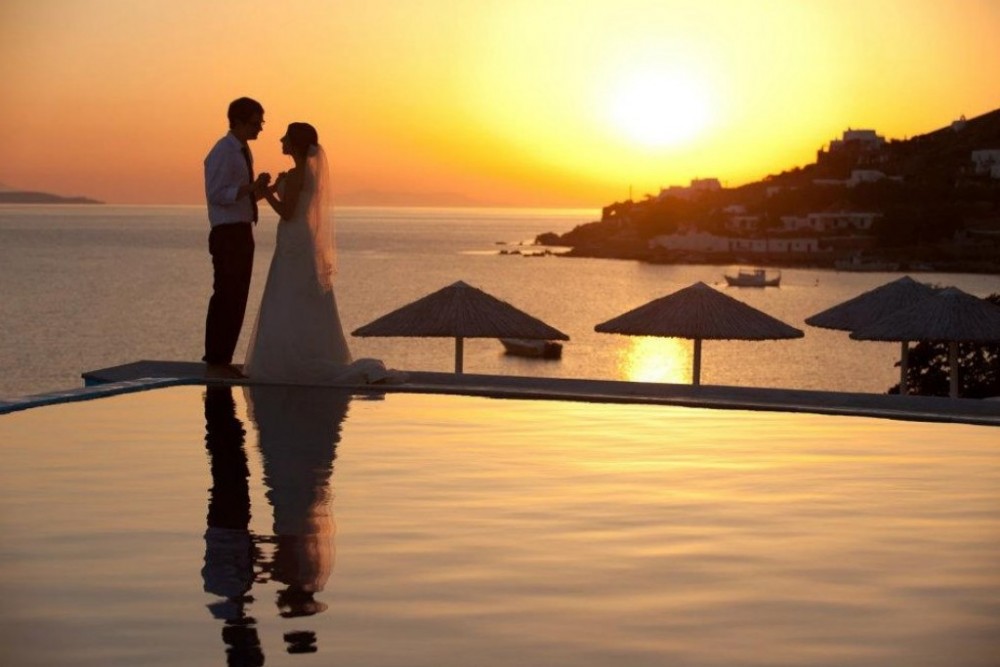 Mykonos is without the merest doubt, one of the most beautiful and certainly the most popular islands of the Aegean Sea attracting thousands of visitors who wish to indulge in its cherished beauties. Mykonos also constitutes a top choice among newly weds who are bound to enjoy to maximum its cosmopolitan atmosphere, its variety of superb beaches and, of course, the romantic strolls amidst the dense alleyway network of its white washed capital, Chora.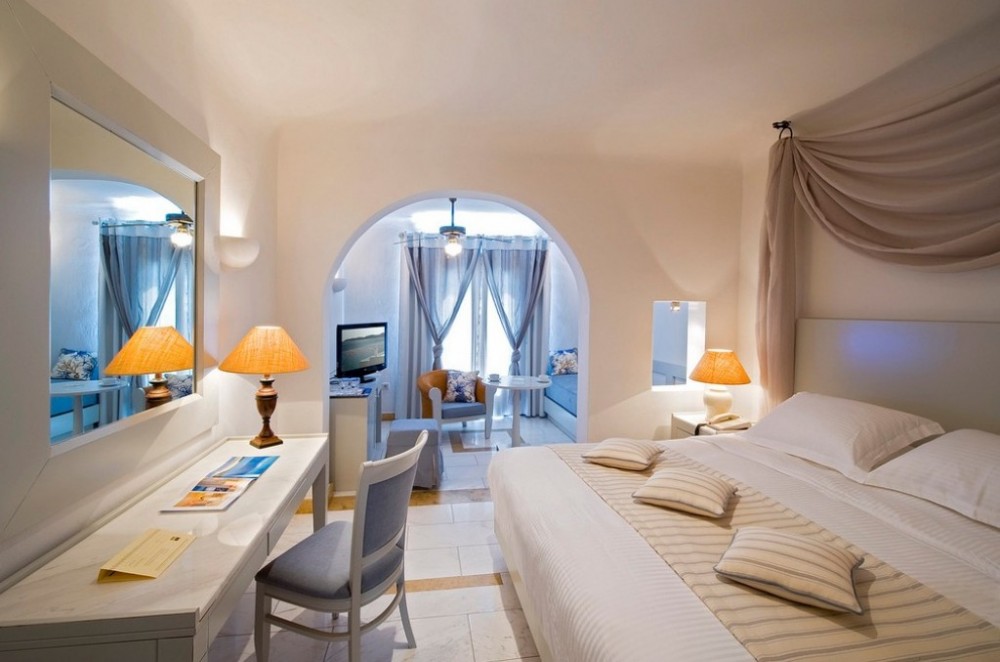 At Saint John, we will not only dedicate our most sincere efforts in giving you the best honeymoon in Mykonos, but we will use the best of our knowledge of the island and give you expert advice which is based on having hosted thousands of honeymooners and couples in love within our resort.
Our honeymoon package rates team up with our invaluable insider tips from our staff to maximize your once-in-a-lifetime personalised honeymoon experience. An experience that we wholeheartedly wish will exceed your expectations in every respect.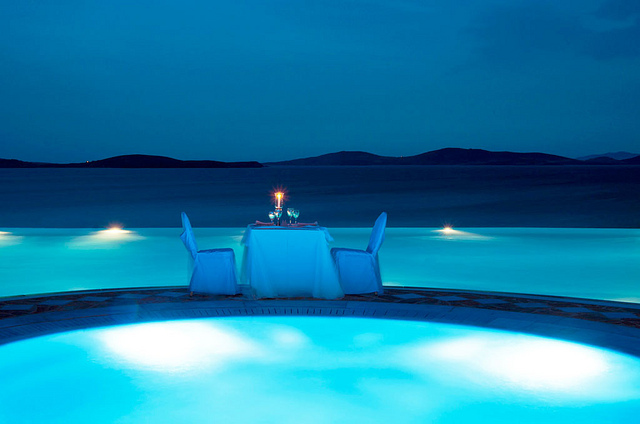 Select among our array of luxurious rooms with superior sea views, our suites which are specially crafted for a romantic holiday for two and our private pool villas for ultimate pampering, all of which promising a dreamy honeymoon portrayed by exquisite services and amenities and destined for eclectic travellers.

Our staff will aim at making your stay an enjoyable and memorable one. Candlelight dinners under the moon and stars can be organised at our selection of restaurants within the resort, which will initiate you at private wine sessions and gourmet food tasting of the local delicacies accompanied by stunning sea views of the azure of the Aegean.

During your stay at Saint John you will discover that we will also make it our number one priority to further portray your honeymoon with a plethora of other highly experiential services to further enhance your levels of happiness during those important first days of your life together.
Do not hesitate to let us know whatever you may have in mind. Private boat tours around the island and neighbouring islands, romantic photography shoot for the two of you, self-indulgent beauty treatments and massages in the privacy of your suite or villa, cooking lessons of Greek cuisine…you name it and we will arrange it! Last but not least, our staff will also readily provide the best advice for shopping in Mykonos.  

Note: Booking through our website and for any room type or Villa, please check the check-box "Honeymoon" and Our friendly, attentive staff will ensure you enjoy the honeymoon of your dreams.