Flavor & Finesse at Saint John Hotel Restaurants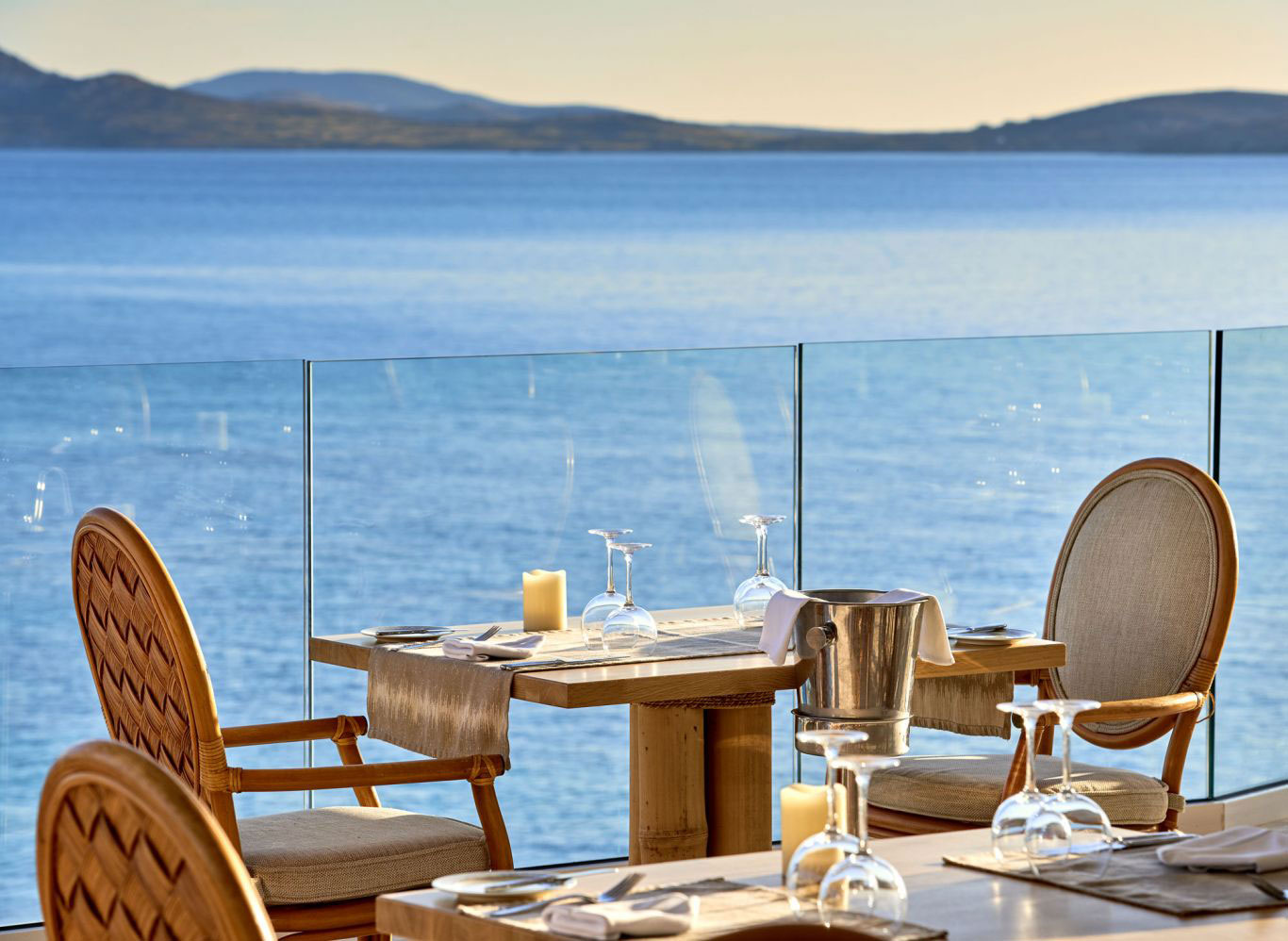 Against the mesmerizing backdrop of the Aegean Sea and Agios Ioannis Bay, the hotel's two restaurants invite guests to embark on a gastronomic quest exploring the flavors and aromas of Greek gastronomy, taken a step further with internationally inspired variations and creative twists.
Experience our scintillating waterfront dining venues, Symposium and Ilios, both of them enjoying commanding views over the picturesque bay offering delectable à la carte menus. Catch the magnificent Mykonos sunset as you indulge in fusion Greek dishes and tantalizing cocktails. Savor recipes made with the finest ingredients Mykonos has to offer, and the freshest seafood sourced daily from the rich Aegean archipelago.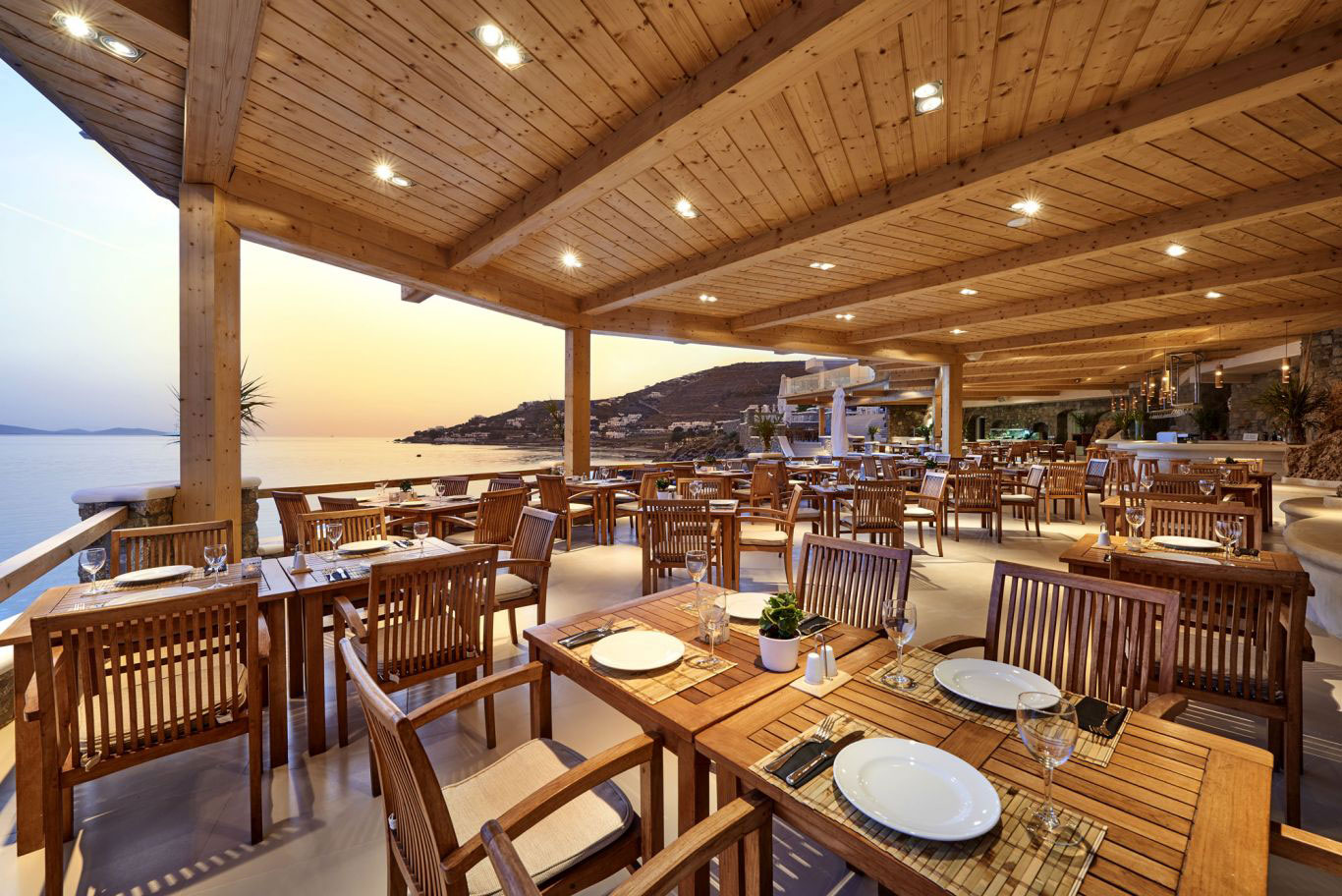 On a blissful ambiance above the pool terrace of Saint John Hotel, both restaurants welcome you to discover the mouthwatering secrets of our chef team, while gazing at the lit turquoise pool all the way to the shimmering sea, and the magical sunset—a panorama of colors to match your magical dining experience! Enjoy an amazing diner evening with your family and friends, or a romantic candlelight sensation with your significant other, in the most idyllic of settings.