Summer Spa breaks in Mykonos…
'Healthy holidays' is certainly a trend which has been constantly gaining ground globally. More and more people are seeking to get away from the stresses of everyday life at any given opportunity. Indulging at a wellness retreat figures at the top of a wishlist! Nothing compares to a relaxing and reviving spa break and getting pampered on a spa holiday deal.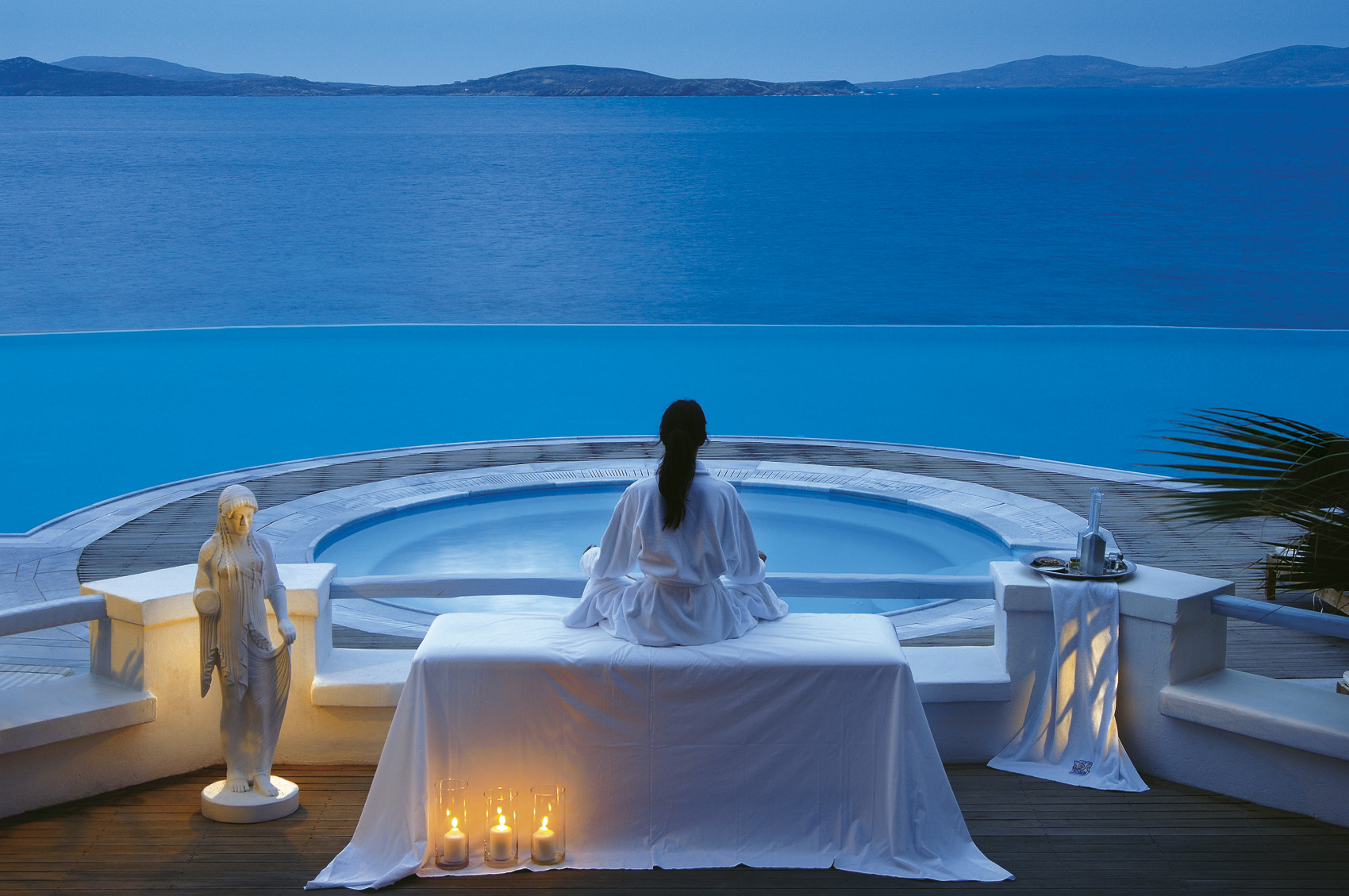 Aphrodite Spa at Saint John Hotel Villas & Spa
Booking a healthy holiday on the Greek islands becomes a dreamy scenario for thousands of travelers and the island of Mykonos holds the protagonist role due to its affluent cosmopolitanism emitted at every point of orientation. Saint John Hotel Villas & Spa is a true jewel of splendor and tranquility where you will have the opportunity to relax and unwind during an overall indulgent and pampering experience.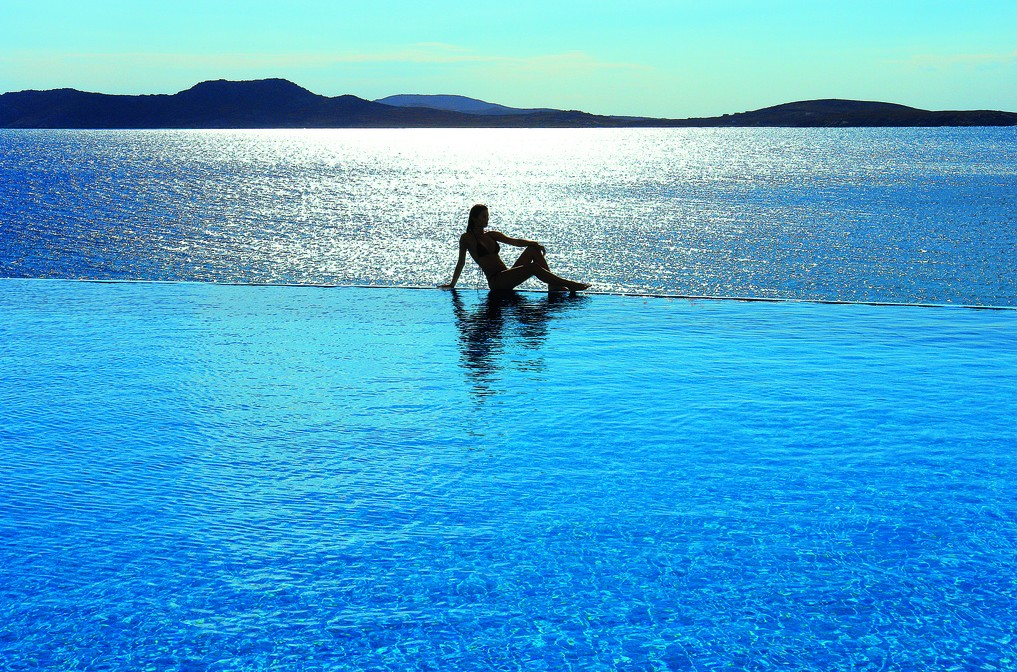 Pool Area of Saint John Hotel Villas & Spa
The idyllic oasis of Saint John Hotel Villas & Spa incorporates an equally stunning Spa area destined for those wishing to acquire relaxation and more luxury from their vacation. 'Aphrodite Spa and Beauty Center' was specially crafted for the relaxation and the revitalization of the senses. All you have to do is let the beauty of Aphrodite convey your body and soul to another dimension! After all… our Spa moto is 'The pleasure of Wellness'!

Aphrodite Spa at Saint John Hotel Villas & Spa

Our Spa takes its name after the Greek goddess of love and beauty and it is one of the leading spa resorts on Mykonos island, providing state-of-the-art facilities and cutting edge treatments for your outmost comfort. 'Aphrodite Spa and Beauty Center' at Saint John Hotel Villas & Spa assures its guests with the highest standard of professionalism and a rich range of top-rated personalized services.
 
Welcome to our calm sanctuary with results-oriented treatments that will beautify and hydrate you after a long day under the hot, Greek summer sun via the 'After Sun' 30 minute treatment for example! Surrender to the pampering of our expert therapists and enjoy the pleasures of wellness and anti-ageing within five elaborate, private and tranquil treatment rooms that share unobstructed views towards the atmospheric island of Delos where the achievement of absolute replenishment of the mind, body and soul is always successfully accomplished!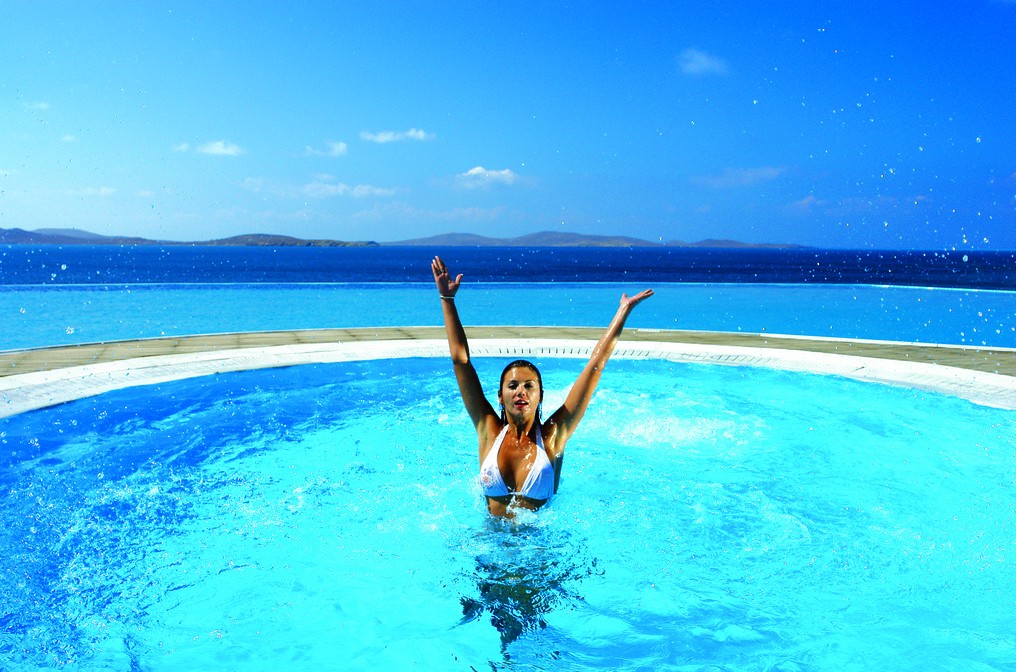 Saint John Hotel Villas & Spa
Begin your holiday with a soothing massage, such as the 'Total Relaxing Massage' or the 'Deep Tissue Massage' and many more or indulge in aromatherapy via the 'Aromatherapy Massage' or a 'Bio-Spa Aromatherapy' session.
Continue with one or more of our extensive range of luxury body treatments, such as the 'Metamorfosis Spa' session or the 'Aphrodite Secret' session. Our facials, such as the 'Black Pearl's Miracle', the 'Hyaluronic Deep Care', the 'Cleopatra's Gold Mask' and a whole lot more will beautify you in depth!
At our Spa you can also have manicures, pedicures, hairstyling and carefully planned personalized fitness programs while you are holidaying on the 'island of the winds" - Mykonos.
Why not treat yourself with a marvelous 'Body Wrap Mud' with Aloe Vera, Sea Weed or Aromatic Oils! You just name it! Don't omit to have a look at our Beauty Packages too, such as the 'Sea of Spa' (1 full day), the 'Saint John Beauty' (2 days) and the 'Luxury Spa' (3 days)…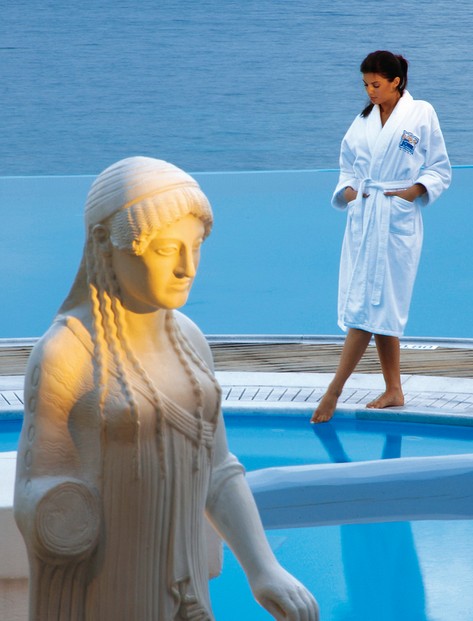 Saint John Hotel Villas & Spa
The simply fantastic Spa of Saint John Hotel Villas & Spa is portrayed by an array of supreme aquatic facilities, that include a magnificent, huge central Jacuzzi with absolutely stunning views towards the atmospheric island of Delos, an immaculate and awarded grand swimming pool and a private beach boasting fine golden sand in a gorgeous natural landscape!

The list of bonuses and star attractions is simply endless… All of them at your disposal before or after an unforgettable spa session at 'Aphrodite Spa and Beauty Center'!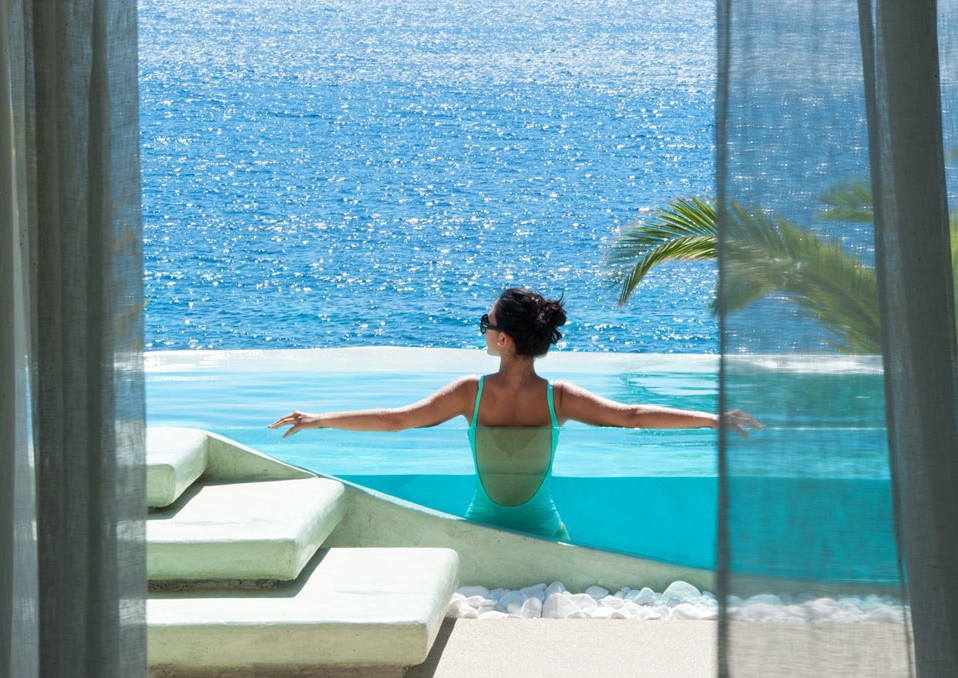 For a detailed information pack and pricelist, please ask our Reception staff or at the Spa reception.
Alternatively, contact us on 003022890 28752 or at
info@saintjohn.gr
Aphrodite Spa and Beauty Center hours of operation Daily - Monday to Sunday:
09:00 – 21:00