Mykonian Cuisine, a Fine Example of the Mediterranean Diet
Mykonos is world renowned for its natural beauty, its wild nightlife and amazing landscapes. Apart from all these things, however, Mykonian cuisine is another highlight imprinted in the hearts of those lucky enough to explore. Reflecting the finest principles of the Mediterranean diet, the local cuisine only uses high quality produce combined with care and attentiveness. The outcome is purely magical, to say the least!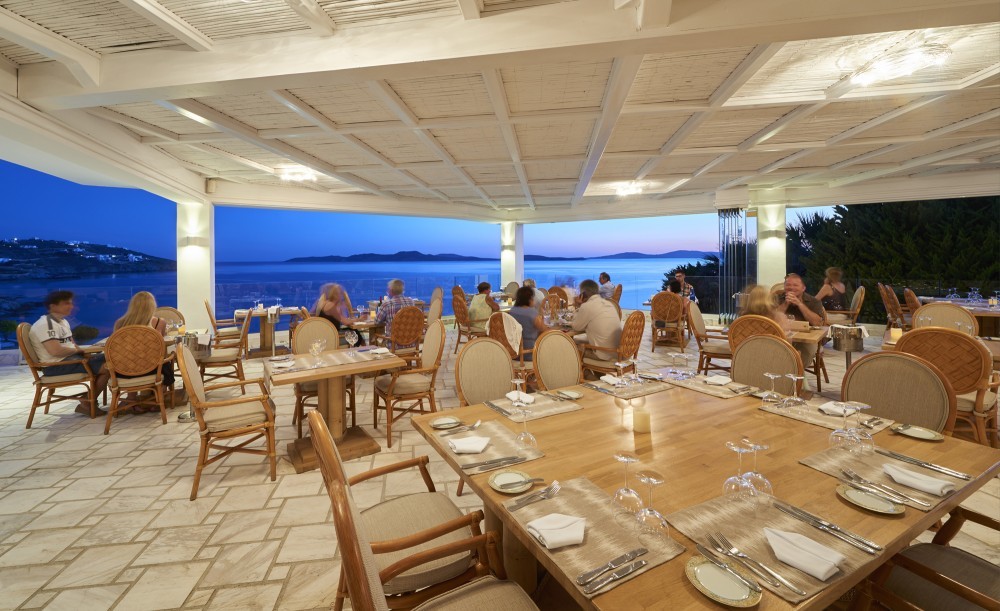 As you will come to realize, tradition is most wonderfully blended with superb culinary treasures and recipes from international gastronomy. In its pure form, Mykonian cuisine makes use of the fresh catch of the day along with fresh fruit and vegetables. Taking advantage of the temperate climate and the spectacular seasonality, the distinctive soil and the Greek sunshine, there are plentiful products lacking nothing in terms of taste and quality.
One of the best ingredients that Mykonian cuisine boasts is without a doubt the extra virgin olive oil. High quality wine and locally produced cheese varieties, honey and nuts, yoghurt and a lot of cold cuts, meat and poultry, spices and herbs are all fused in a mystical and exciting blend. A feast of flavors and aromas, colors and textures is waiting for you to discover.

Saint John offers a wide selection of dishes from the famous Mykonian cuisine. Starting early in the morning at the buffet and Kalimera, guests may enjoy splendid recipes of the local and international cuisine at Symposium and Ilios Restaurant. Do not miss out on the unique opportunity to taste true Mykonian delicacies, prepared with such love and with the mastery of our culinary team. You will definitely fall in love with each bite!