Beach Please!
Many lines have written about Mykonos' magnificent landscape and ongoing party ambiance. But its beaches stand out for its unique beauty and cosmopolitan atmosphere where you can find literary everything; from fun-packed water-based activities to whimsical beach bars and relaxing sun loungers, Mykonos' beaches is the utmost playground for all summer aficionados.

Aghios Ioannis is a family-friendly beach, with crystal clear waters, that fascinates the snorkeling enthusiasts. Nearby you 'll find cafes and tavernas where you can unwind in casual or fancy dinners. The celestial feast, taking place during sunset, will be your most tranquil melange of images you will get during your visit there.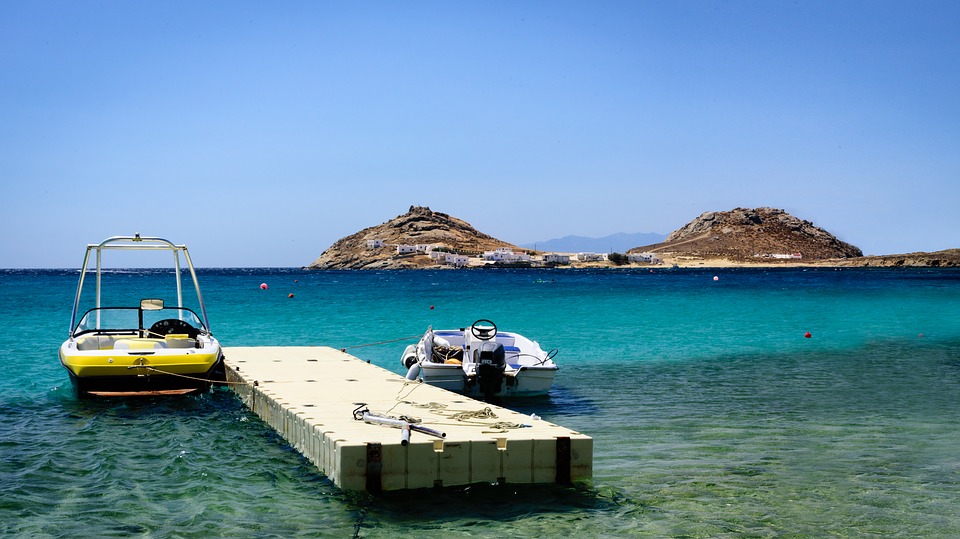 The synonym of Mykonian luxury lies in a magnificent bay that once offered a safe place for humble fishing boats. With Nammos being the trend-setter of island clubbing, Psarrou is still thriving as the hottest beach on the island. 
Conveniently situated near Chora, Platys Gialos is an inviting beach featuring crystal clear waters, as well as great cafes and tavernas for an all-day hideaway. If you are keen on roaming island's beaches, you can hop on one of the passing boats that take you to nearby beaches. 
A heaven on earth destination for the partygoers, Super Paradise got the party started three decades ago and it's still on! Eclectic people, a party ambiance, great waters and golden sand constitute the perfect playground for those who seek intense moments while vacationing. 
Long and sandy, Elia is an amazing beach to capture Mykonos real essence. Elegant surroundings, luxury amenities, discreet opulence and amazing crystal-blue waters make quite a setting to spend a day relaxing, enjoying the amazing beach service. 
Mykonos coastline has something for everyone; from lavish beaches to renowned beach bars, the island fascinates its visitors with its diverse landscape.