A True Gem of Cyclades Awaits You to Celebrate Love
After the wedding preparations are over and the wedding ceremony has taken place, it is the very special moment when you and your loved one realize there is just one thing missing; absolute relaxation! It is now time for you to celebrate the beginning of your shared life together in a place where dreams come alive. It is time to schedule your honeymoon and experience endless moments of lavishness, comfort and style in Mykonos! This Cycladic Island is without a doubt one of the top world renowned wedding and honeymoon destination, with its genuine nature even surpassing your expectations!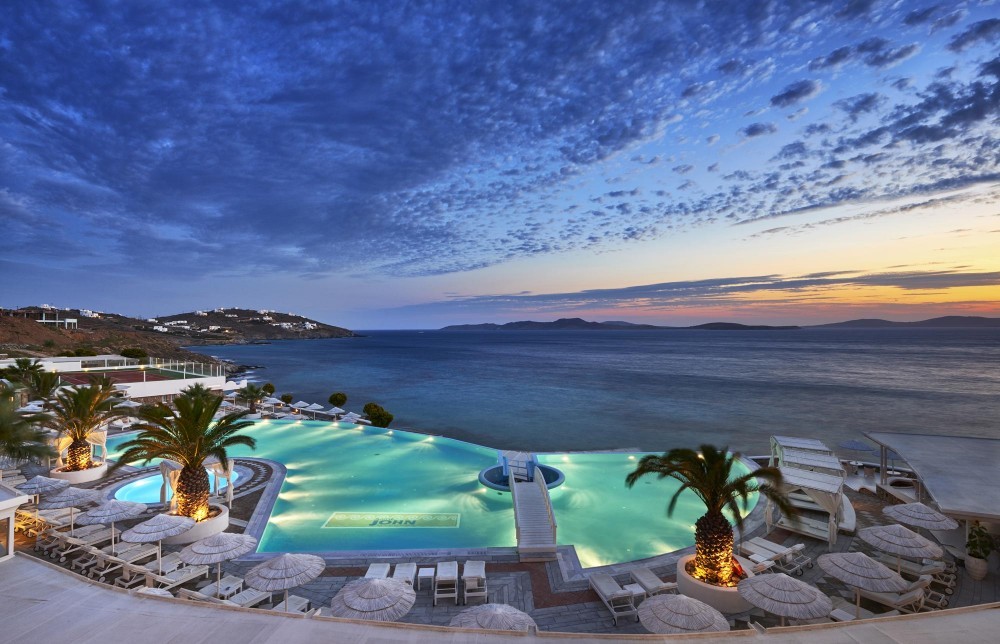 Should you choose Saint John Hotel Resort for your honeymoon, you will be lost for words by its beauty and luxury. The epitome of relaxation and invigoration unfolded before your eyes, waiting for you to explore. So indulge in its supreme accommodation options and start living exactly the way you deserve. Away from the hustle and bustle, you will be able to spend your days laid back on your comfy sun loungers, in between diving in the refreshing swimming pool or cuddling in the bubbly hot tub. Of course, the splendid beach of Saint John lies just ahead, for those who wish to taste the Aegean Sea and walk on the soft sand.

Spa & beauty treatments allow you to relax even more, while soothing your senses and awakening your body and mind. Have a taste of fabulous delicacies at the restaurant, relishing true culinary delights and even scheduling a candlelight dinner accompanied by chilled champagne. For an outstanding honeymoon experience in Mykonos, Saint John boasts extensive experience and lavish facilities, immaculate service and spectacular location!