The Most Wonderful Beaches of Mykonos Island
Mykonos is a magnificent holiday destination, world renowned for its vibrant nightlife, its genuine beauty and spectacular landscapes. The mesmerizing waters of the Aegean embrace the island and the embroidered coastline welcomes you to explore the beaches of the area. Imagine soaking under the sun on the waterfront, listening to the waves gently touching the sand or splashing on the cliffs. The breeze from the Aegean cools your body and refreshes your spirit. Such a magical experience!

One of the most famous beaches of Mykonos is Psarou. This is the ideal place for parties and celebrities, with great facilities and services adding to a great day out in the sun. Take up water sports, dive underwater or simply lay back and enjoy the scenery, the music and a refreshing cocktail! Elia beach is very long and boasts its wonderful landscapes, with soft silky sand and azure waters. Comfortable sun loungers and umbrellas welcome you to enjoy luxury and comfort.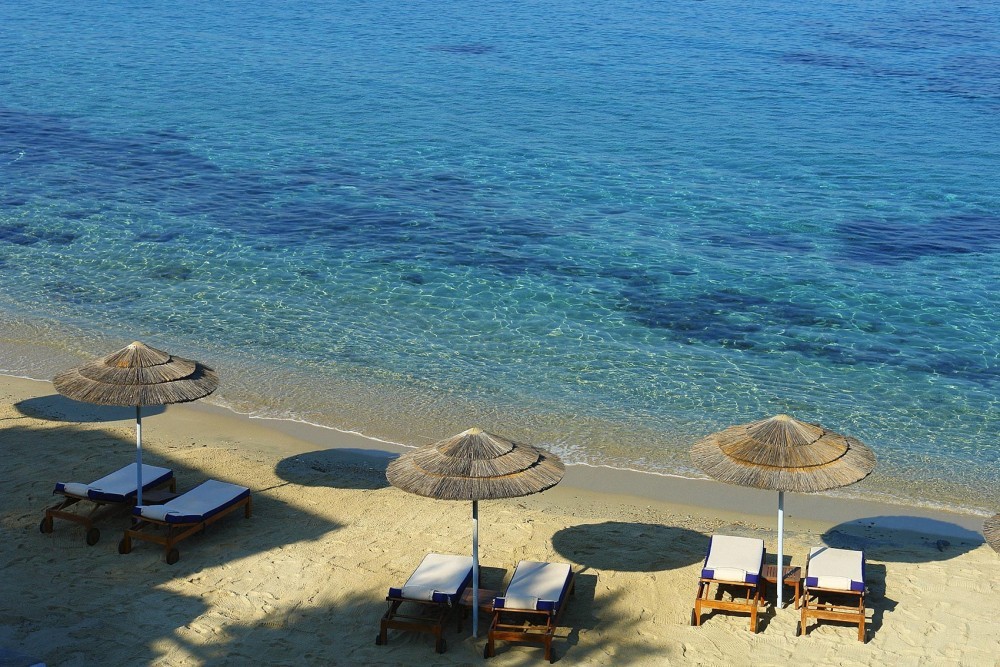 Super Paradise and Paradise beach are also exceptional options in Mykonos. They offer easy access and great facilities, pure sand and transparent waters in an inviting setting. Platis Gialos will fascinate you with its superb facilities, with various restaurants and cafés by the sea and with the oasis of sunbeds and umbrellas. Are you looking for yet another beach of silky sand and amazing waters? Kalo Livadi is calling your name! 

Saint John Mykonos Hotel lies on the fabulous beach of Agios Ioannis, a beach of golden sand and emerald waters that faces the island of Delos. This is the location of the popular film "Shirley Valentine", offering a shelter of relaxation and tranquility to those who wish to enjoy their dives and sunbathing.