Diving in the Mesmerizing, Super-Rich Seabed of Mykonos
If you love the water, then you are going to love the Aegean Sea! Transparent waters of azure color unveil before your eyes, in anticipation of your next dive. Refreshing momets underwater, as you dip in the infinite blue and become part of its uniqueness. Travelers enjoy swimming and indulging in a plethora of water sports, as per their own personal taste and preferences. Above all, however, diving stands out as an activity that not only stimulates your senses. Diving also welcomes you to the exciting new world unravelled under the surface of the water.

Mykonos is an island boasting its extra rich and diverse seabed. There are coral reefs of vivid colors scatered under teh water. Home to some of the rarest species of flora and fauna, the seabed will definitely take you by storm as soon as you dive. You will be able to see starfish and octopus, lobster and eel, wrass and many other fish varieties. They will swim by you with their slender, shimmerig bodies and invite you to dive even deeper for even more astonishing revelations.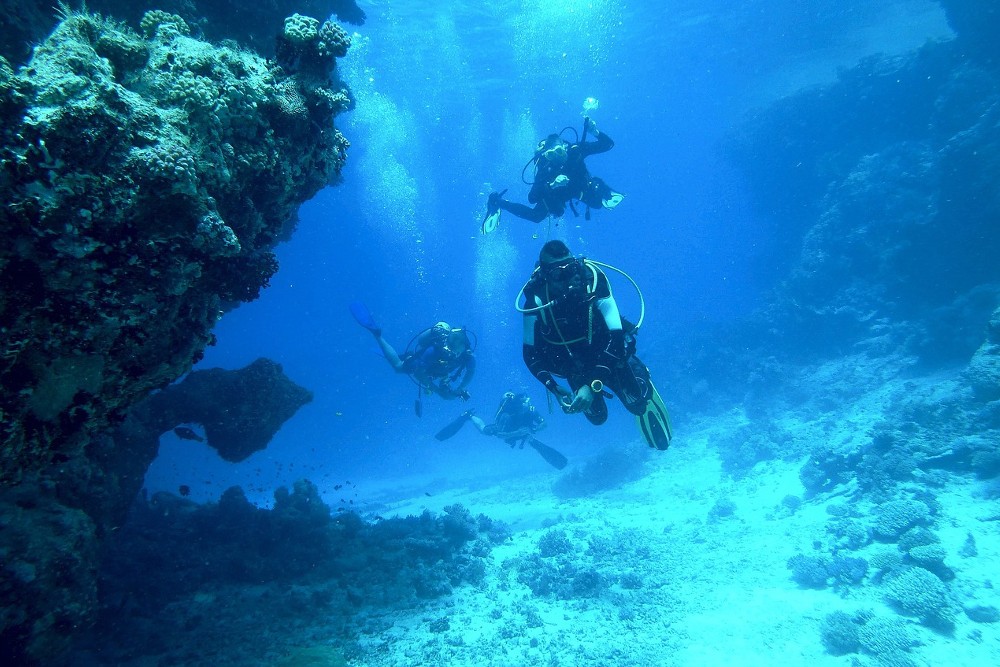 For your absolute convenience and paramount safety, there are quite a few different diving centers on the island of Mykonos. There you will have the chance to receive specialized training and get ready for your dives. Certified trainers will guide you through the whole process and introduce you to some of the finest places to scuba dive. Apart from the natural masterpieces displayed below the water surface, you may also visit famous shipwrecks that have formed special treasures underground.

Enjoy the breathtaking seabed of Mykonos and try out scuba diving as one of the most cherished activities on the island. Depending on your experience and your desires, you will get the opportunity to explore what lies beneath and shape memories of a lifetime!