Experience the Thrill of Mykonos Exclusive Yachting
Dazzling blue as far as the eye can see, the Aegean unfolds its vastness before your eyes, filling you with an overwhelming feeling of adventure and wanderlust. There is no better way of experiencing the sea, as well as Mykonos' hidden gems, than sailing. Imagine being on board with your company, enjoying the deep blue waters and the embroidered coastline of the island.
Having Saint John Hotel's private jetty as a starting point, you can indulge in yachting expeditions easy-breezy! Whether you are visiting us with your own watercraft, or want to charter one, our concierge team will be at your disposal to arrange every little detail for the sailing adventure of your dreams!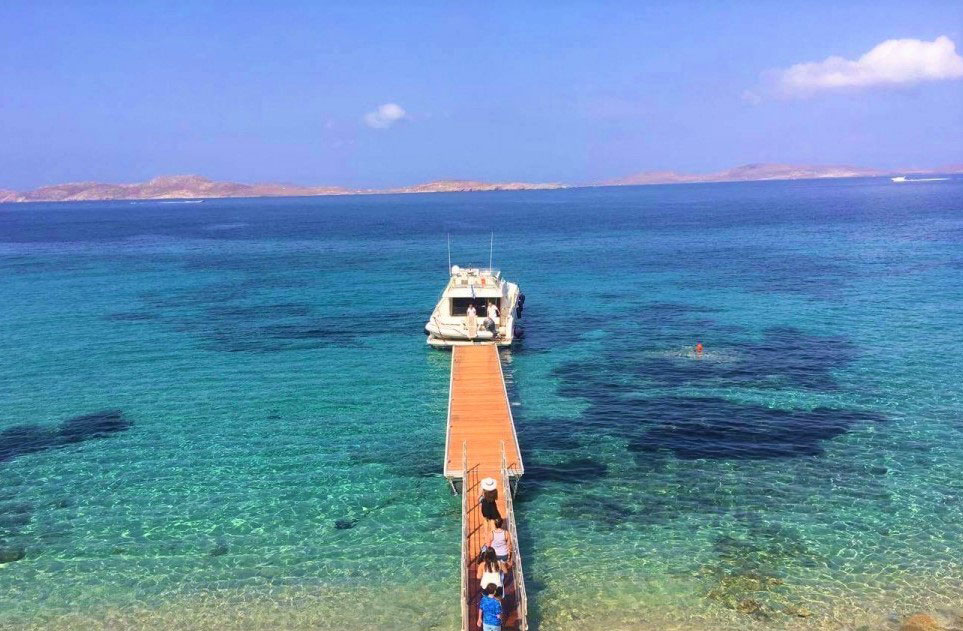 Beholding Mykonos from the Aegean offers you a fresh perspective on this mesmerizing destination – and one that's gained without queuing behind cars on the road, nor trying to find a spot on a busy beach. If a beach is busy, you can easily sail on to another; thankfully there are some stunning secluded beaches you can visit with your yacht. Dive into the crystalline waters, explore the impressive sea bed, engage in your favorite water sport, or simply lay back on the deck and admire the stunning view while sunbathing! You will also have the opportunity to enjoy famous Mykonian beaches such as Paradise, Super Paradise, Psarou, Elia, Ornos, Paraga, and Platis Gialos—to name a few.
This is an alternative holiday experience to cherish; a sea lover's way to soak in lavishness sailing across the azure Aegean! Indulge in luxury and feel swept away by the thrilling adventures on board, and revel at the gleaming beauty of Mykonos island.