The Shopaholic Hub of Mykonos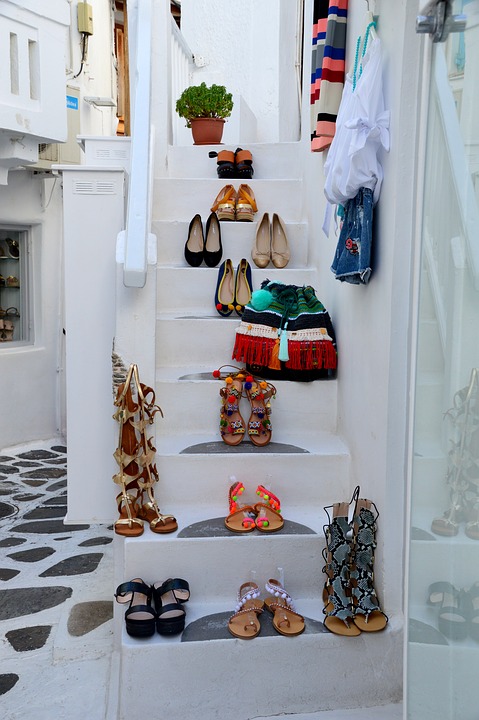 If you are a shopping enthusiast, then Mykonos is the absolute destination for you. Built in a totally chaotic way to defend locals' possessions from the pirate invasions, Mykonos narrow cobbled streets lead to dead-ends and confusing maze-like crossroads. But you don't have to worry about it at all.  Now, every narrow street is adorned with an astonishing array of elegant shops that invite visitors to join in a shopping revelry. The whitewashed quaint edifices host some of the most prestigious international and local brands, where you can find literally everything. From sparkling accessories to home decor stores, Mykonos will surprise you with its countless shops that dot the Town. 

There is no need to to know the streets well, just trust your shopping instincts. Jeweler shops can found everywhere. Don't be scared to take a look inside; the shops aren't only for big spenders. Of course, luxurious accessories are always on display, while local handmade jewelers are fairly intriguing and much cheaper. 

Many international brands have taken their own little corner in Mykonos. Home for haute couture aficionados, at Chora you can find luxury dresses and elegant garments for your high-end moments. Boho tunics, silky scarfs and dresses inspired by Aegean's eternal charm offer a timeless fresh look. 

Frankly, you haven't really been to Mykonos unless you buy a pair of ancient Greek sandals. Here the prices vary, as a pair can be ridiculously expensive but buying a cheaper one really makes no difference. Walking the big spenders' mile doesn't mean that you must shop like crazy. Even if you haven't the slightest desire for shopping, strolling around this magnificent setting is always a delightful experience.