Immaculate and awarded… The gorgeous swimming pool of Saint John Resort Hotel!
Welcome to Saint John Resort Hotel… A luxurious, five star microcosm spreading over a 20,000 square meter property in Mykonos and the wonderful location of Agios Ioannis beach in particular. A true jewel of splendor and tranquility indeed, where you will have the opportunity to relax and unwind during an overall unforgettable holiday!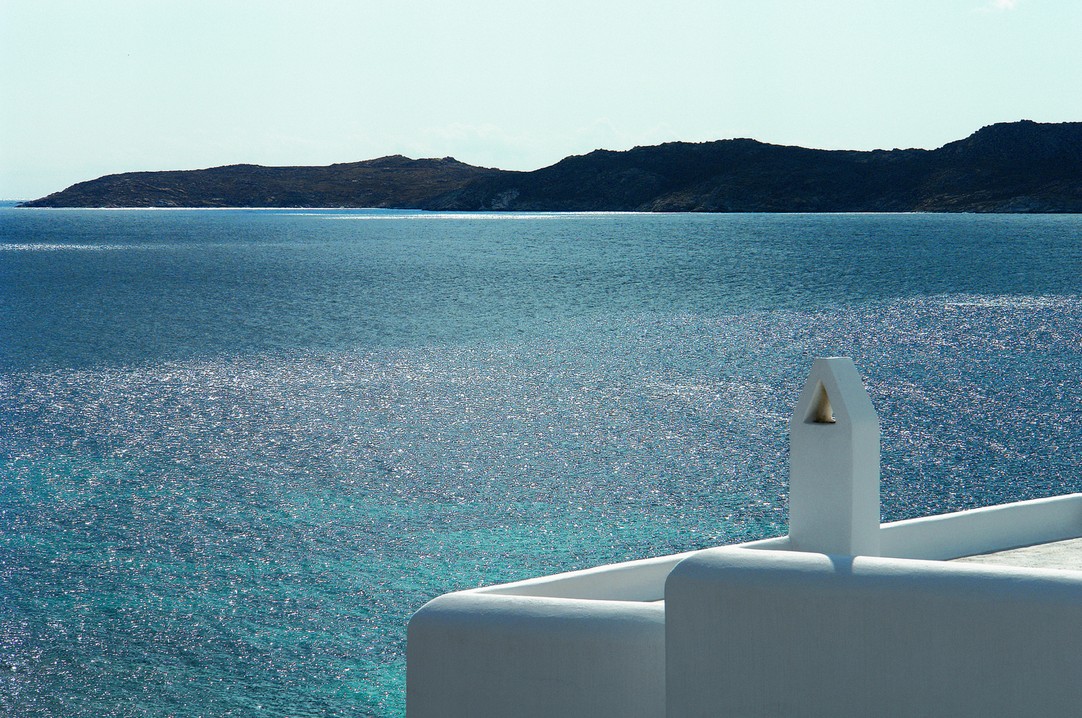 Choose to stay with us and indulge in the largest infinity swimming pool which recently acquired the award of one of the "World's Breathtaking Poolside Views" according to Travelmail Reporter. "Guests taking a dip in the large infinity pool of Saint John Resort Hotel, can gaze out over the Mediterranean Sea which laps onto the resort's private beach on the bay of Agios Ioannis."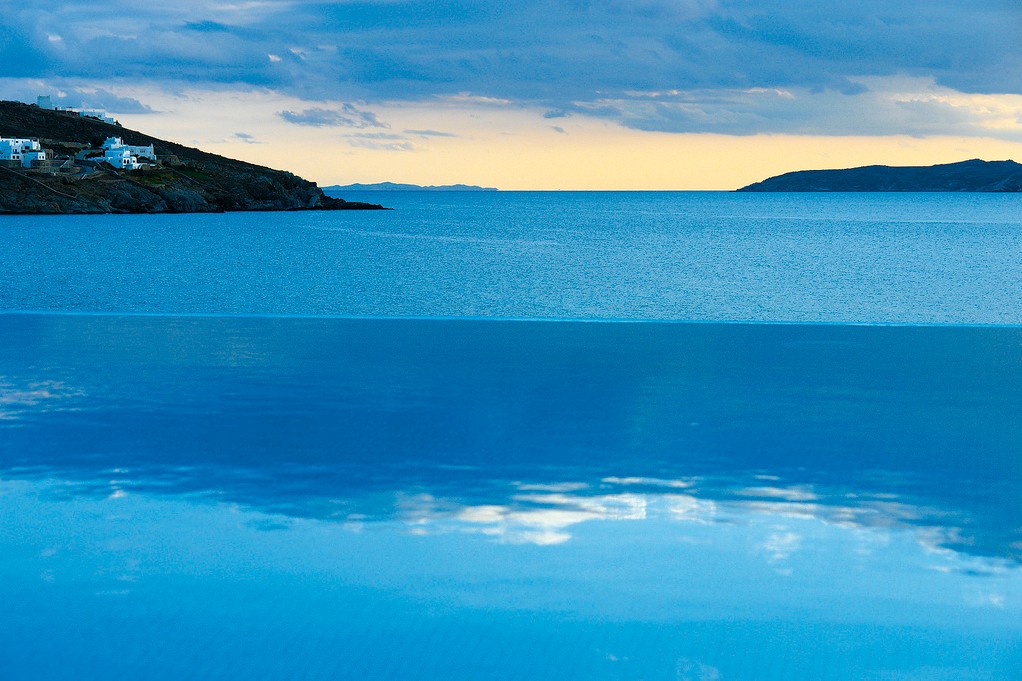 As a world class resort, Saint John Resort Hotel in Mykonos, offers a wide range of VIP facilities and services to cater for every need and desire our hotel guests may have. Film producers of Shirley Valentine did not select the hotel's location as their setting out of pure chance! Surely they were mesmerized like each and every one of our guests that we eagerly welcome each summer. 

Our array of supreme aquatic facilities also includes a magnificent, huge central Jacuzzi with absolutely stunning views towards the atmospheric island of Delos, a fully elaborate Spa center of unmatched luxury and a stunning private beach boasting fine golden sand in a gorgeous natural landscape! All of those splendid aquatic bonuses constitute star attractions to the discerning traveler…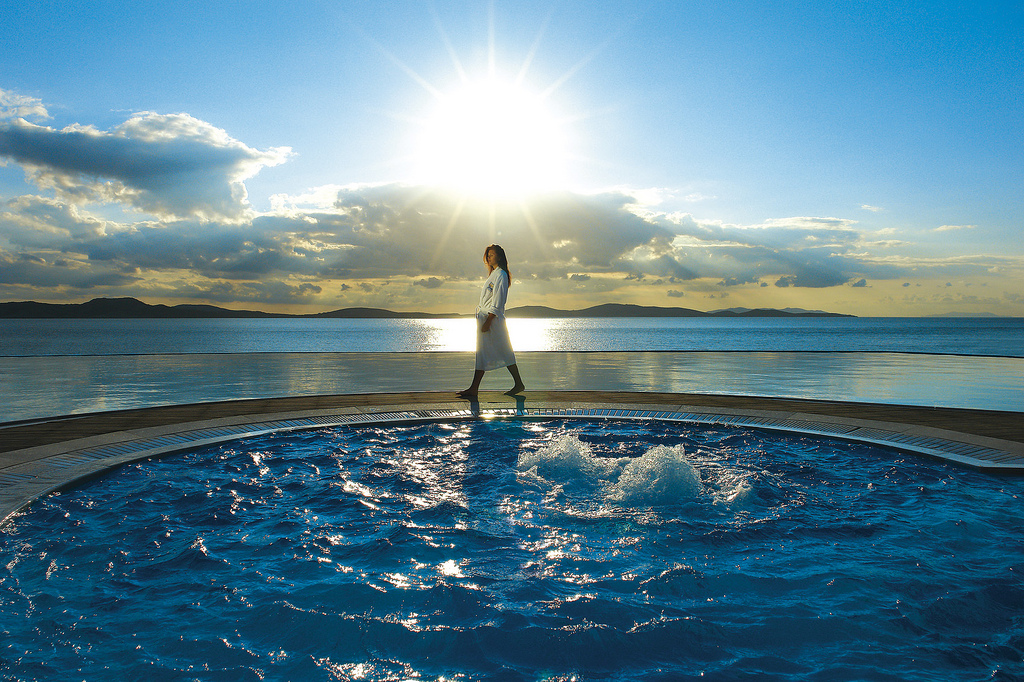 The travel company 'Luxury Link' scoured the globe to find the best vistas visible from the comfort of a pool and narrowed the shortlist down to just four destinations: St Lucia, Italy, Thailand and Greece. We are immensely proud that our central swimming pool here at Saint John was the one that pinpointed Greece among other stunning destinations in the world! 

Take a deep breather of fresh insular air, order a refreshingly chilled cocktail and quench your thirst at our awarded poolside from dusk till dawn. "Shirley Valentine's bar" serves you at your comfortable sun lounger at the pristine pool area with unique vistas. Exquisite cocktails, a refreshing pina colanda with rum, pineapple, juice, cocoanut cream, a Mojito, a refreshing Fruit Punch or even a glass of bubbling Moet & Chandon champagne! The choice is yours. Our exuberant wine labels will also amaze you and if you are taking care of your silhouette we also serve light drinks with low calories, such as the delicious "Fitness". 
 
Dive into the turquoise infinity pool and gaze out over the Mediterranean Sea which laps onto the resort's private beach on the bay of Agios Ioannis. Let go of anything that burdens your mind… The beauty around you will manage to convey you to an even higher state of consciousness.
Immerse yourself in the captivating and exotic setting of the infinity pool at Saint John Resort Hotel. Let the Mykonian sunset stimulate your senses… ! Nothing compares to a notorious getaway in Mykonos anytime in the year!