Mixing Business with Pleasure in Mykonos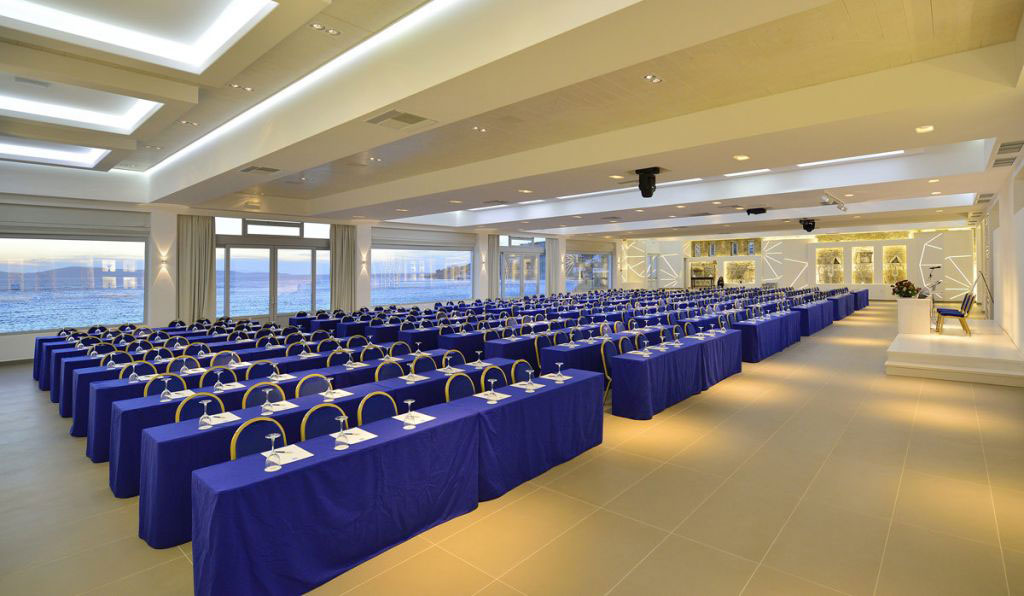 Commanding a ravishing view over the azure waters of the Aegean archipelago, Saint John Resort Hotel offers three distinctive venues with sophisticated settings and a dedicated team of specialists, to create successful business meetings and conferences as well as festive events. Conveniently located on the idyllic bay of Agios Ioannis, only 4,5 km from the island's main town, our premises are ideal for holding any type of event in Mykonos.
 
The relaxing Cycladic landscape with the mild Mediterranean climate and the bright Greek sun that shines for the most part of the year, the gorgeous coastline, and the vibrant cosmopolitan nightlife, makes Mykonos the perfect destination to mix business with pleasure!
Thalatta, Zeus, and Pelagos–three elegant interior halls equipped with all contemporary comforts, each covering different standards and needs in event hosting, guarantee that any corporate meeting and conference you wish to conduct will be a memorable one. State-of-the-art audiovisual and communication equipment, along with our team of professionals, will ensure the smooth running of your business event.

Additionally, the Saint John Hotel Resort features upscale rooms, suites, and villas to accommodate your attendees, perfectly complemented by a deluxe infinity pool, an immaculate Spa & Wellness center, exquisite restaurants and bars, an exclusive beach, and a private jetty–the ultimate destination that goes beyond corporate event hosting!