Around the clock magnificence. Only in Mykonos Town!
What a contrast indeed! We visit the Greek islands in order to experience a traditional way of leaving on an island, yet we cannot resist the absolute glamour and the celebrity spotting to which the Chora of Mykonos calls us to participate!
The Mykonian main town is where the heart of the island beats fast...A white-washed heavenly settlement with picturesque alleys cherishes ample cosmopolitanism and gives us the adrenaline rush we are longing for during our fun holiday…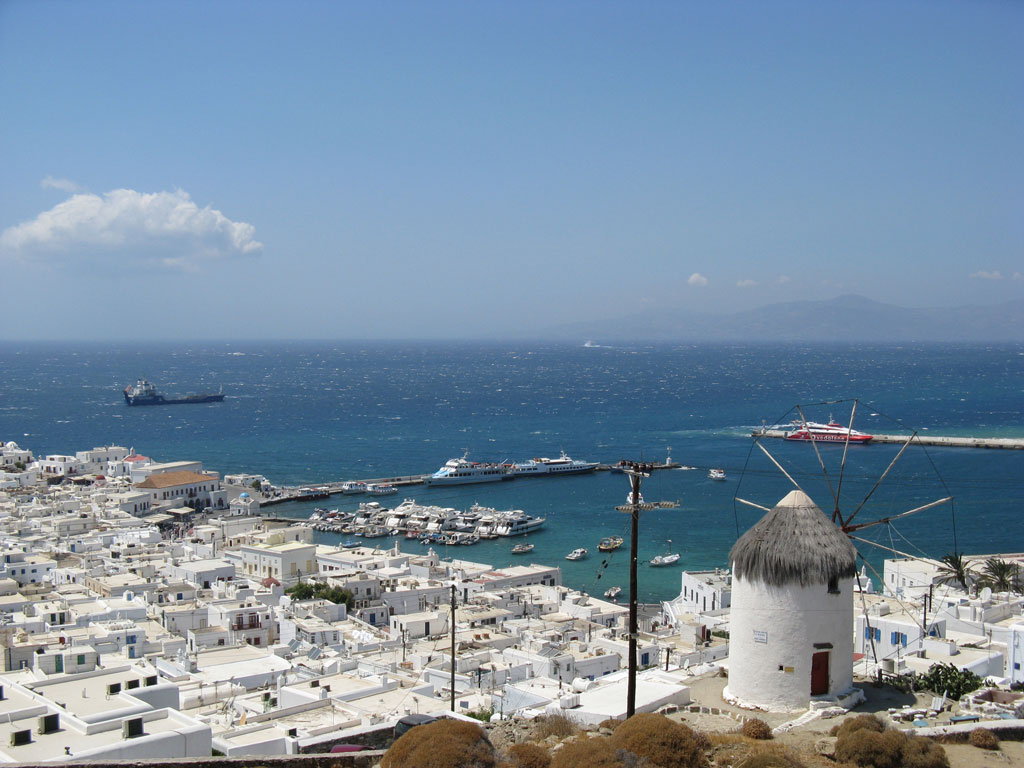 Mykonos Chora, Greece
It is the first image of the island that we lay eyes upon in reaching Mykonos by boat. The whitewashed settlement spreads in front of our eyes and the imposing windmills built in a row and dating back to the early 20th century captivate our sight with their Cycladic perfection. The main town of Mykonos attracts the island's visitors around the clock, nonstop and with a continuous crowd flow.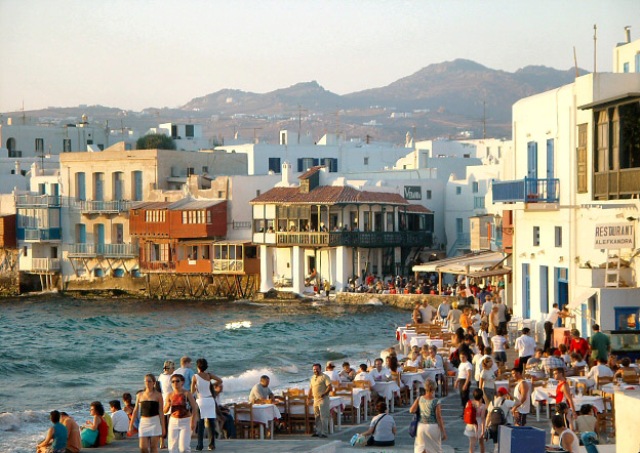 A visit to Mykonos Town in day time, Photo credits: www.keytours.gr
Looking for a shady spot to enjoy a quiet morning coffee in style? Here, you will not be able to decide which cute café to choose! Longing for a shopping bonanza in superb boutiques in praying to share the same dressing room with a celebrity? Chances are very high that you will fulfill your wish in the Chora of Mykonos! In your walks within Mykonos Town you are bound to come across the island's trademark -Petros the pelican- which has been the island's mascot since 1958.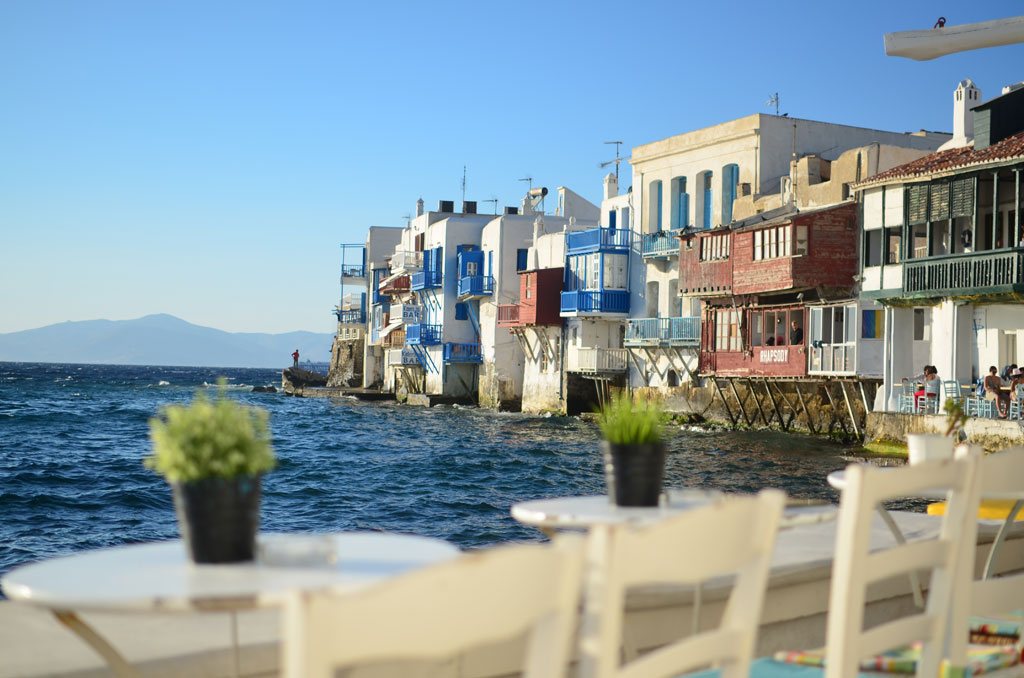 Little Venice, Mykonos, Greece
Feeling exhausted from your walks in the dense network of alleyways, from the crazy shopping and all of this celebrity spotting? Had enough of picture perfect moments capturing your happy moments in unique settings? A first round of cocktails at the famous neighborhood called Little Venice [Mikri Venetia] will relax you especially at sunset time. Afterwards, return to your superb room, your magnificent suite or your VIP villa at Saint John Hotel Resort…take a break from the Chora's beautiful madness and surrender to a deep breather. The night is still ahead and it is a long one!
Saint John Resort is only a few km away from Mykonos Town. More cocktails and crazy bar-hopping are coming your way! But, having something to eat first is a good plan. Whatever you palate wishes for, Mykonos is bound to provide it. Gastronomy-wise expect to find here what you would find in a large European city…gourmet restaurants with Mediterranean cuisine, ethnic corners, Greek tavernas, Italian tratorias. You just name it.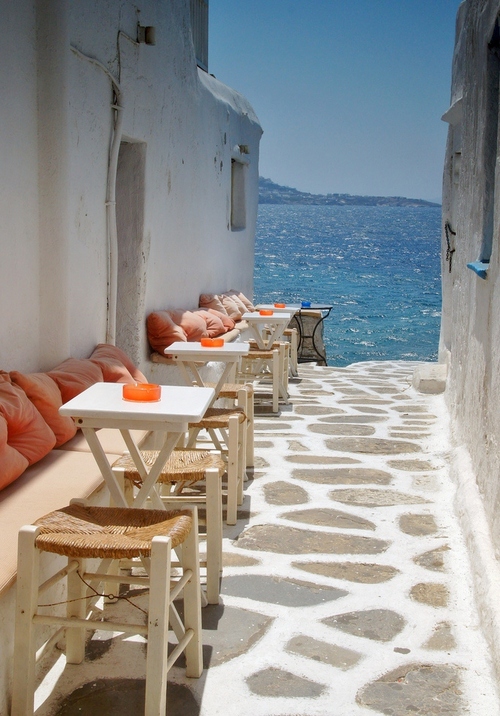 Mykonos, Greece, Photo credits: Pinterest Sidewalk Cafes
You are located in a place in Greece where the fun never seizes… And it is very true that at night time, the Chora's charm becomes unsurpassable. Select the intensity that suits your idiosyncrasy and party until the morning if you want to!    
 Mykonos Town. Around the clock magnificence! Who could ask for anything else?