Sensuous Awakening in Aphrodite Spa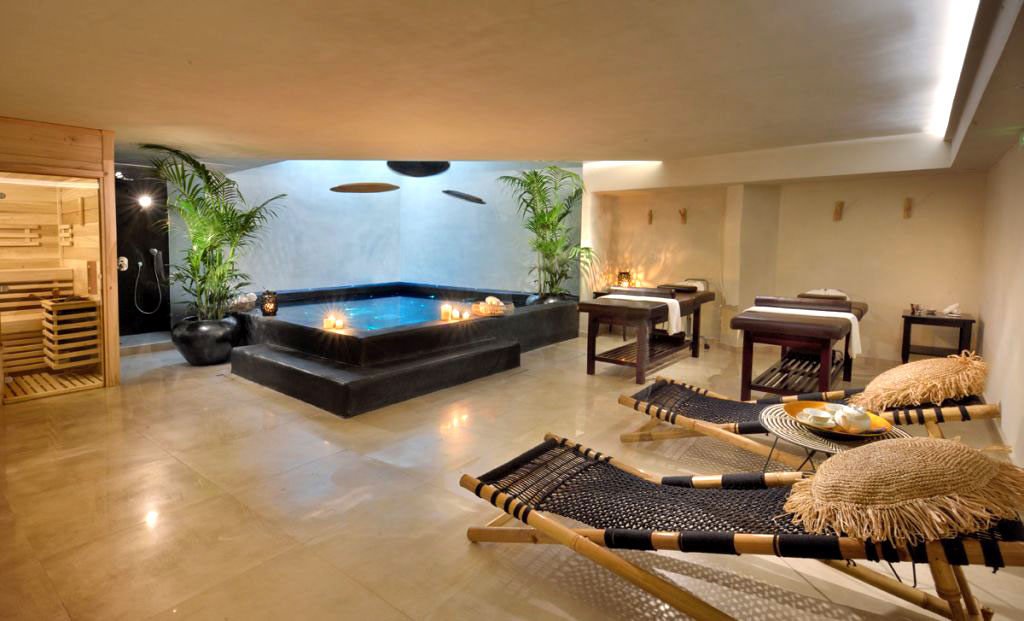 Relaxing massages, nourishing body, and facial therapies, unique manicure & pedicure treatments, an indoor spa pool, a fitness center, a Jacuzzi, a sauna, a hammam–The Aphrodite Spa of Saint John Hotel has it all!

Named after the ancient Greek goddess of love and beauty, the Aphrodite Spa promises to fulfill your deepest needs for wellness. In its fully renovated upscale spaces, you will be able to enjoy an absolutely pampering day. Aphrodite was all about natural beauty concoctions and serums that she sourced from Greek nature, making the most of their health and beauty boosting properties to maintain her unrivaled beauty. Imitating the wisdom of the goddess, our professional spa therapists use the innovative ''Sea of Spa'' bio-products, made of high-quality natural ingredients like Dead Sea minerals, to offer you an unsurpassed wellness experience in the lap of luxury! 

In our luxury spa, we aim to meet the challenges of the stressful ways of modern life, providing a holistic wellness program that will bring your mind, body, and spirit into full alignment. Unplug from the ordinary, and plug into the ultimate meltdown experience enjoying our state of the art facilities. The Aphrodite Spa revitalizing treatments focus on awakening the senses by relaxing your body, raising its energy levels, thus resulting in a feeling of renewed vitality and well-being!