To Infinity Pool and Beyond
In Saint John Hotel There Are No Limits To Relaxation
 
After a long day exploring Mykonos, there is nothing more relaxing than soaking in the Saint John Hotel infinity pool. The whole pool area is an oasis suspended between the sea and the sky, where you can pamper yourself all the way. Swimming, sunbathing, sipping your favorite drink, or enjoying a snack—this is the place to indulge in moments of sheer energy replenishment and mood-boosting, overlooking the stunning Aegean Sea.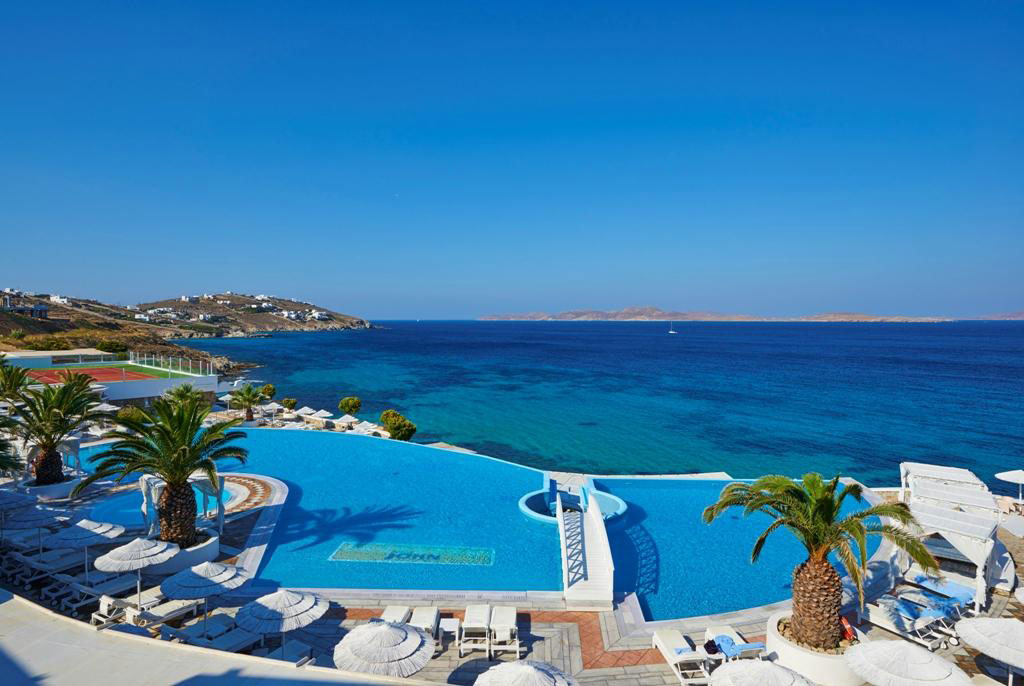 The hotel's infinity pool can be the soothing backdrop you need to steal away from the tensions of the daily stress you left back home for a while. The pool offers the ideal ambiance to consciously practice relaxation, blow off steam, or even meditate - especially at sunrise or sunset, when the energy flows in high vibrations in the atmosphere.
Your mental health is key to your overall health, and finding ways of relaxing will help you get there. Besides, you are on vacation, the most carefree time of the year! When you are able to relax, you have all the energy and confidence you need to handle whatever comes your way.
So lie down on a sunbed, soak up some vitamin D, let the rippling turquoise waters of the pool soothe you, and immerse yourself only to emerge completely rejuvenated!