Discovering the Majestic Island of Mykonos in September
The island of Mykonos is one of the most popular places, especially during the summer but not only limited to these three months. Millions of travelers come to this world renowned destination, so that they can enjoy the cosmopolitan vibe that the island offers.

If you wish to avoid the crowd and enjoy every part of the island, then September is the month for you to choose luxury vacations and get equally great quality of service. You will find that the beaches are less crowded than during peak season. As a result, you will be able to relax and lay on the comfy sun loungers without feeling annoyed by the hustle and bustle.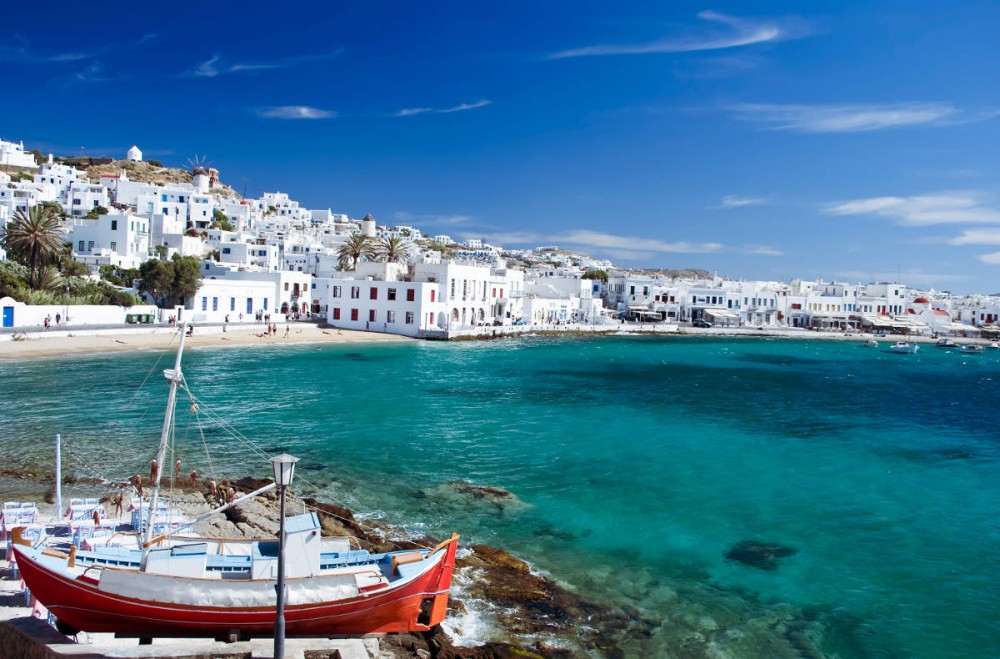 Mykonos in September reveals all the beauty and natural marvels that will make you fall in love with this place. When it comes to luxury vacations, Saint John Mykonos Hotel will offer you all the modern facilities that inspire you throughout your stay and cover even the most discerning guests. Based on the spot-on recommendations from our team of experts, you can explore the town of Mykonos and stroll up and down the narrow paths to admire the scenery.

Gaze at the windmills on the top of the hill, where you can take pictures of the breathtaking sunset or just sit and enjoy the masterpiece relaxed and filled with an overwhelming aura of euphoria. Walk towards Little Venice and find great spots to sip on your cocktail and enjoy the extraordinary beauty of the scenery.

The weather in September is always very nice in Mykonos. The sea is calm and there is less wind. According to references from the locals, September is the ideal month to make the most of the island and visit all the major points of interest without haste.

If you want to visit Mykonos but you hesitate because of its busy lifestyle, September is the ideal time for you to do so. Indulge in the lavishness and utter comfort of Saint John for a memorable vacation!