There's a reason we call it 7th Heaven.… So make your reservation for Saint John's most romantic dining venue!
Is there a more idyllic and cosmopolitan  island than Mykonos, and a more romantic destination than Saint  John Resort & Spa? 
It really doesn't get any better! Unless of course you add to your fabulous stay, a sublime evening of fine dining and romance, spent in our most intimate  and exclusive dining venue, 7th Heaven…
The location of our 7th Heaven restaurant alone will take your breath away . Perched above the heavenly blue Aegean  waters, with gorgeous sea views towards the offshore islands and of course the stunning sunset, this little piece of paradise will steal your heart before you even taste the amazing cuisine that awaits you.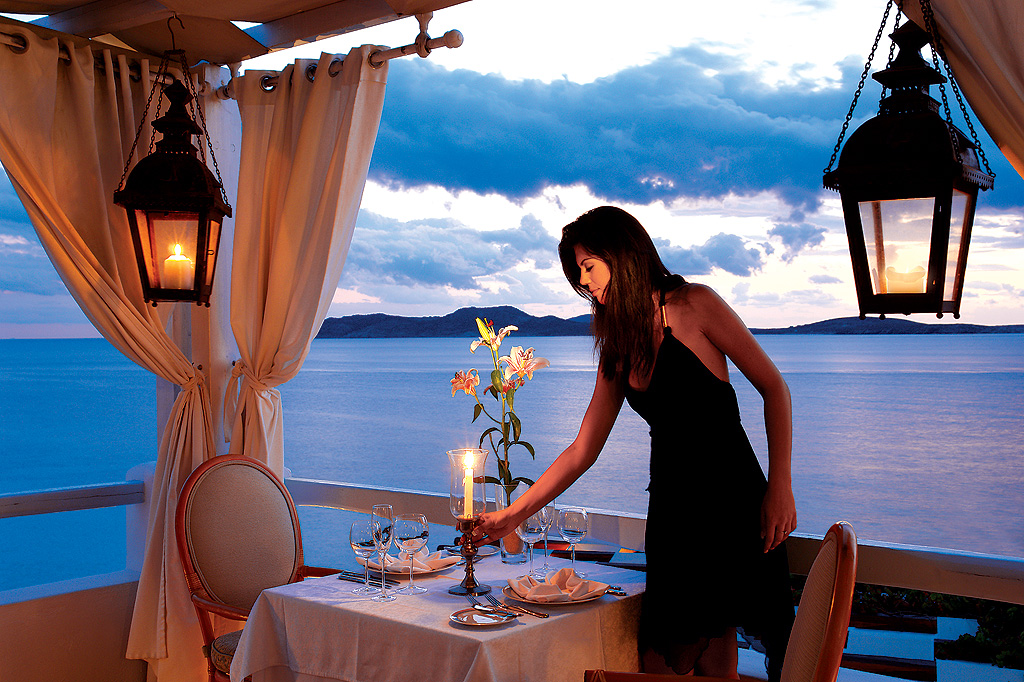 Fabulously fresh and delightful Mediterranean cuisine made with only the finest ingredients, locally sourced, are served by candlelight on the edge of the sea, ensuring you a most memorable evening! Perhaps you'll start with refreshing cocktails and tasty appetizers during the glorious sunset, savoring the elegant yet very relaxing atmosphere of 7th Heaven well into the evening, as you proceed with the finely nuanced service and equally impressive entrees, accompanied by a fine selection of wines carefully selected to complement your particular dishes. It's no wonder the list of VIP's and celebrity guests who seek out 7th Heaven while visiting Mykonos is so extensive!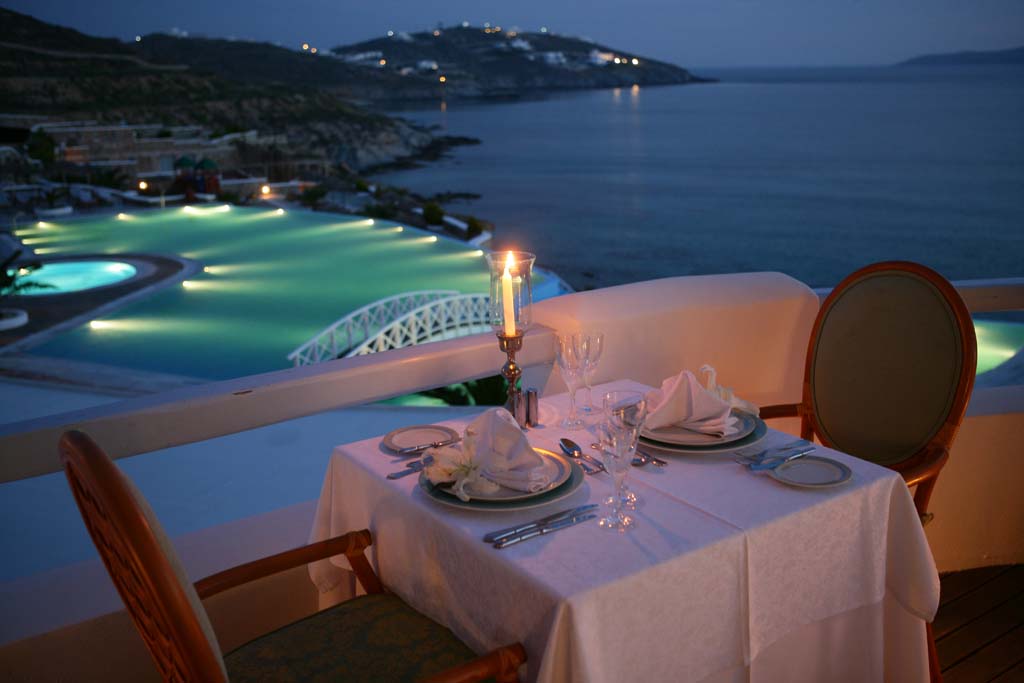 Fancy the VIP  treatment for yourselves? Then simply contact the concierge services of Saint  John Resort & Spa and a romantic candlelight dinner under the stars  JUST FOR TWO will easily be arranged for an absolutely unforgettable night! Or for any special occasion involving family and friends, our occasion planners will see to it that a wonderful, magical time is had by all.
 
Executive chef Emmanuel Georgantis prides himself and his very skilled staff, with the knowledge of local Greek and Myconian products, and sources the very best for his Mediterranean cuisine with a fresh and modern flair. Offering a wide variety of fresh seafood, meats and pastas, to crispy salads and just picked fruits and vegetables, each delicious bite is a fresh burst of flavor from the rich and vibrant earth of Mykonos and Greece, a proud tradition of fresh flavors seldom duplicated.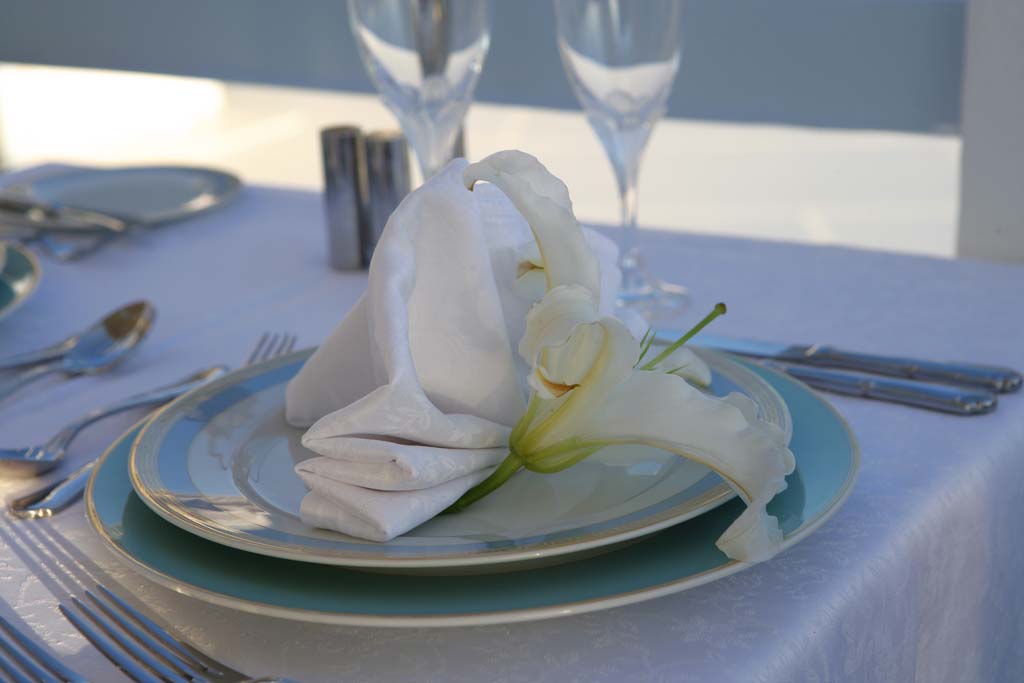 For example, why not start off with an appetizer of Grilled Eggplant with garlic and almond marinade, tomato caviar, basil and fresh "katiki" goat cheese, so traditionally Greek and simply delicious. And a locally grown Fresh Beetroot and rocket salad makes the perfect followup. 
Seafood lovers might select a tempting entree of freshly caught Sea Bass fillet with sautéed caramelized asparagus, a saffron shrimp risotto, or our classic grilled Lobster Thermidor. 
Since Mykonos has a tradition of raising the tasty local pig, you'll want to sample our tender and tasty Pork Tenderloin with rustic thyme potatoes and pepper sauce, a local favorite!
 
And save room for dessert, because our Meringue of fresh strawberries with milk chocolate mousse is the perfect finish to satisfy your sweet tooth and accompany that slow, lingering after dinner liqueur. Enjoy the moonrise over the ocean and the sparkling stars and island lights reflecting off the waves. 7th Heaven was made for you to linger, enjoy, have another nightcap, or perhaps a coffee drink to start you on your nightlife adventure, because the night is young, and it is all yours, at 7th Heaven in the Saint John Resort & Spa….
 
Shall we make that reservation for you?