Be Part of the Emblematic Syrtaki Dance in Mykonos
If you have been looking for an iconic dance of Greeks, Syrtaki is definitely what you should pick. It is a Greek dance that has been closely related to the islander's life, right by the waterfront. Wearing a white shirt or T-shirt and black pants or blue jeans, you dance embracing the person standing near you with your one shoulder. As you can imagine, this is a dance celebrating solidarity and companionship. A dance highlighting the absolute harmony of balanced movement, a dance that has been made famous by Anthony Quinn and Zorba the Greek.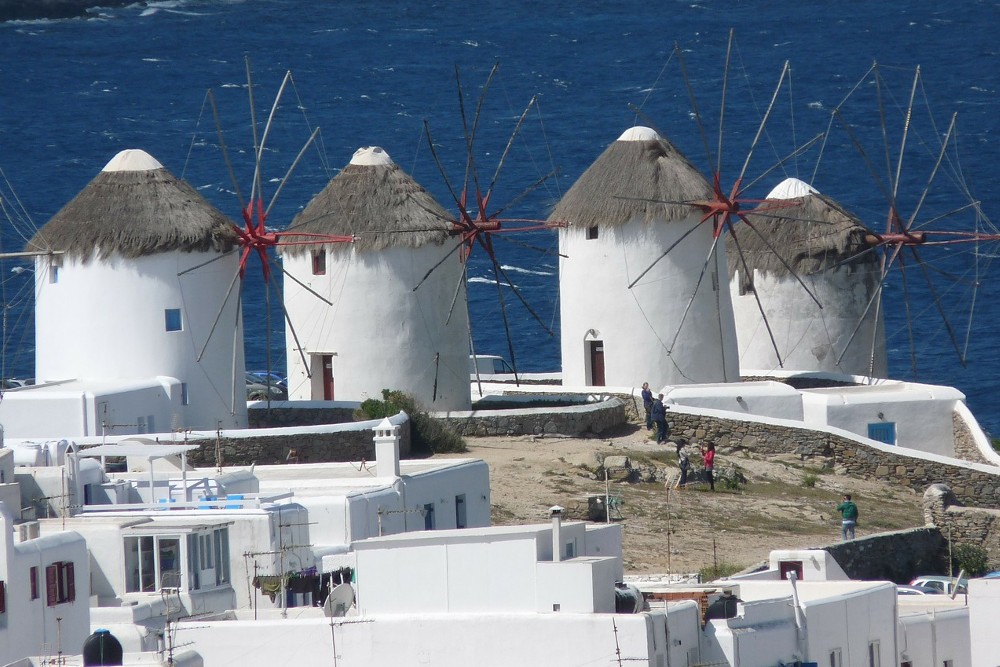 Every single year, the Mykonians pay tribute to this emblematic dance of the Greeks. Of course, throughout the summer they gather and host Syrtaki events for both the locals and the travelers. But it is a special Syrtaki event that holds the scepters as the top among the rest. Thousands of people gather by the port of Mykonos wearing traditional clothing and start dancing by the sea. In perfect synchronization, they move to the beat and have fun. The spectacle is purely mesmerizing, attracting the attention of everyone on the island. In fact, Syrtaki Event has turned into an ongoing tradition and now holds the World Record.

There are dance institutes on the island that can teach you how to dance Syrtaki and join in the crowd. Should you visit the gorgeous Cycladic island of Mykonos during the Syrtaki Event, you will have the chance to enjoy a unique feast of folklore and culture. Dance the day away and don't forget to shout "Opa" like a true Greek having fun!