Beach Weddings in Mykonos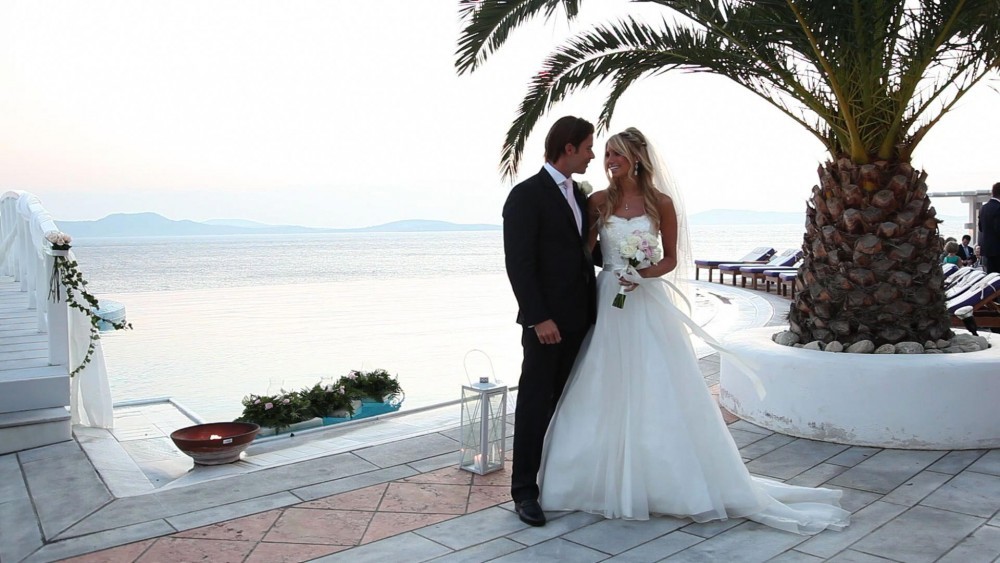 Saint John Hotel Resort in Mykonos boasts an impressive location, just a stone's throw from the idyllic sandy beach with the cobalt blue waters from the Aegean Sea. In such a splendid backdrop, hearts join together and couples exchange vows of eternal love and commitment. What a better place to get married, than right by the waterfront in a whitewashed chapel that invites you and your loved one to celebrate your affection. Along with a wide array of special services that add to the absolute satisfaction of even the most discerning desires, Saint John is definitely the ultimate wedding destination in Mykonos!

If you wish to get married on the beach, we will be more than happy to arrange every single detail for you. From the wedding ceremony that might take place in the chapel or on the soft silky sand to the priest and the wedding reception afterwards, everything will be exactly like you have pictured it to be. You may have a great beach party with fire and chilled champagne or go for something more sophisticated at our restaurants by the pool. Overlooking the infinite blue sky and sea, you will be able to express your love for the world to know and make sure that you shape memories of a lifetime.

With extensive knowledge and expertise in wedding planning, Saint John hotel offers the most amazing services to you. Discover the beauty of Mykonos while staying at Saint John resort and organizing the dreamiest wedding by the beach. And then, when the wedding is over…it is time for the most fabulous honeymoon experience on the island of fun, relaxation, invigoration and adventure!