Give in to Your Exclusive Beach Life at Saint John
Mykonos is a gorgeous Cycladic island, boasting some of the most beautiful coastlines in the entire world—and the Aegean Sea is definitely a highlight of your holidays on the island. Conveniently situated right below the sun terrace of the hotel, the inviting private beach of Saint John Hotel features crystal clear waters, offering a shelter of relaxation and tranquility to the guests who wish to enjoy swimming and sunbathing in privacy.
The private beach is endowed with soft white sand, waiting for the hotel's guests to relish a relaxing day out in the sun, away from the crowds that so often swarm about Mykonos' beaches. Being on Agios Ioannis bay, our beach does not lack a single thing of the ethereal natural beauty of the rest of the island's beaches, offering even more than many of them: deluxe cabanas and sunbeds, comfy sun loungers and umbrellas, to fully enjoy an idyllic seaside luxury.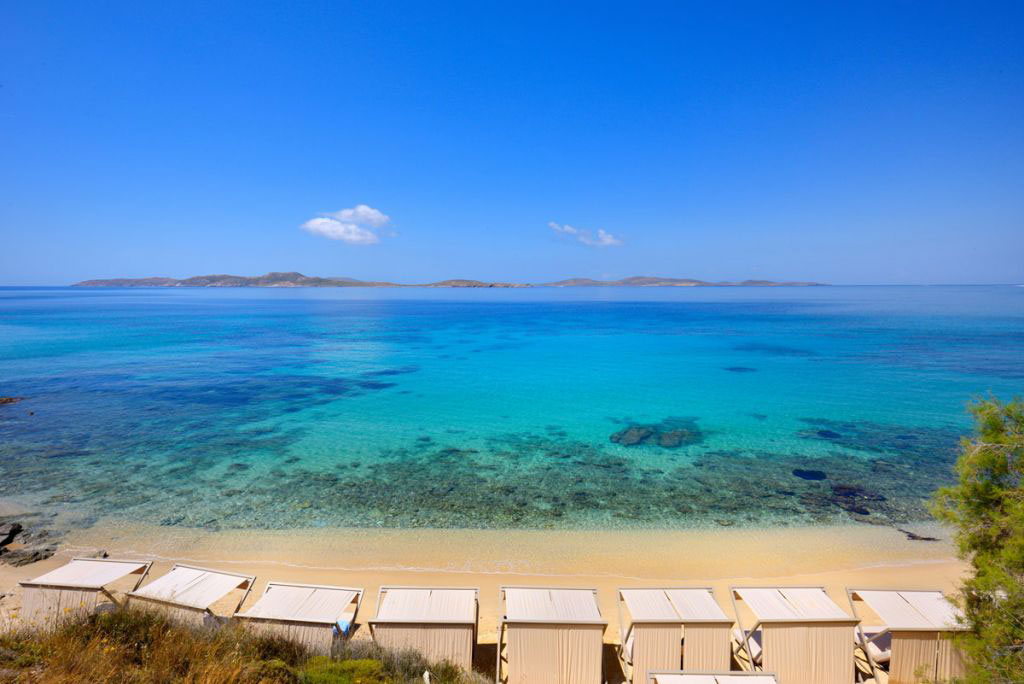 Feel the breeze from the Aegean cooling off your body and refreshing your spirit, while you dip your toes deep in the soft sand. Dive into the azure waters of the Aegean and soak up the bright Greek sun with a fruity cocktail in your hand, at the comfort of this exotic private oasis. The hotel's staff guarantees total discretion and service at all times, and the location of the beach near the hotel's restaurants is perfect to delight in a scrumptious lunch between one dive and the next!