Enjoy Unique Luxury and Comfort on the Island of Mykonos
If you are searching for the ultimate luxury holiday destination, Mykonos is the perfect option for you! What a better place to be, than an island of Cyclades with vibrant nightlife and exquisite services? Five star accommodation and high quality bespoke services, the purest attention to the slightest detail and impeccable facilities. In Mykonos, every dream comes true and sky is the limit! You may indulge in luxurious experiences, such as pampering Spa treatments and massage sessions, candlelight dinners at sunset and sailing tours under the Mediterranean sky. You are already fantasizing about all that, right?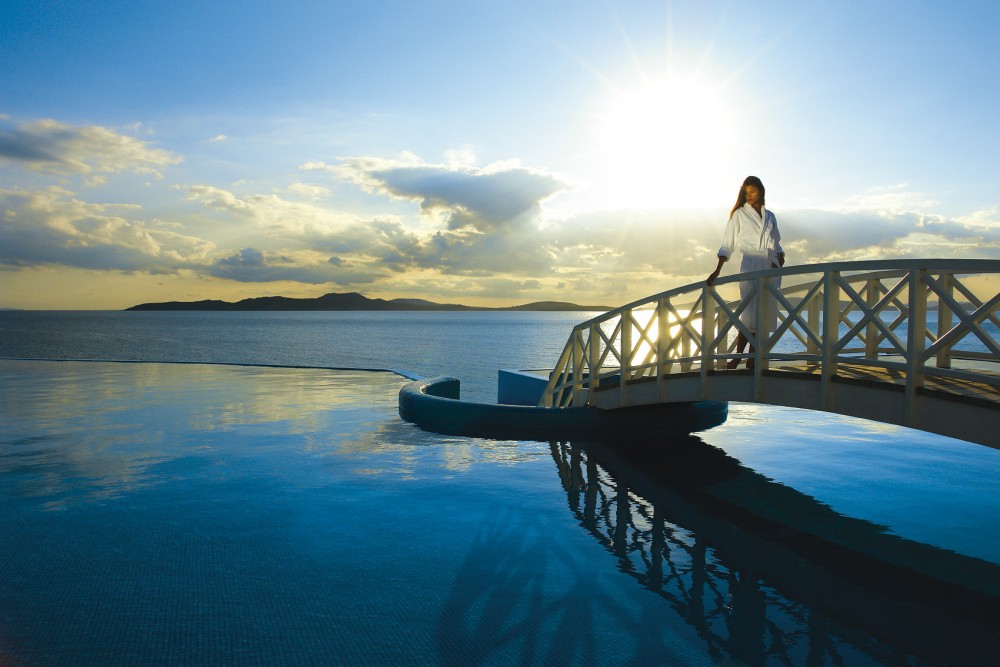 At Saint John Mykonos Hotel Resort, your dreams become reality and even exceed your expectations. You enjoy the pristine beach of Saint John just a breath away from your private sanctuary, as well as the infinity pools and the amazing sun loungers by the water. Sip on signature cocktails made of the finest ingredients from the imaginative bartending staff, soak under the sun and dive in crystal clear waters for sensational holidays. Take up water sports and schedule for private tours throughout the island of Mykonos, benefiting from the luxury and comfort of the top transportation. And if you are planning an exceptional wedding, lavishness is never enough and you are entitled to nothing less than the absolute luxe!

Mykonos is an island that never sleeps, an island where no extravaganza is frowned upon, an island of unspoiled beauty, modern services and exquisite facilities. Book the suite of your dreams at Saint John Mykonos Hotel Resort, in the most privileged setting that combines secluded charms and easy accessibility to the beauties of the island. Be free, happy and luxuriate!