The Sacred Island of Delos
Delos is a tiny island near Mykonos, with a rich history that has led to its listing as UNESCO World Heritage Site. It was considered the birthplace of Apollo and Artemis, two Olympian Gods. As a result, ever since antiquity Delos became a religious and cultural hub in Cyclades complex and Greece. Nowadays, the island is uninhabited. However, daily cruises take place and travelers have the opportunity to discover the glorious past of Delos in an unforgettable journey.

In this holyground of ancient times, the Delian League was formed. This was an association of Greek city-states, so as to join their forces and become stronger towards fighting against common enemies. In Delos, representatives of each Greek city-state met at frequent intervals. A common treasury was held on the island, as a token of trust and solidarity. The money was supposed to be used for common welfare. Nevertheless, soon enough Athens showed off its hegemonic claims and took advantage of the monetary power of the Delian League. Even then, Greek city-states respected the sacred role of Delos and never abandoned the special meetings.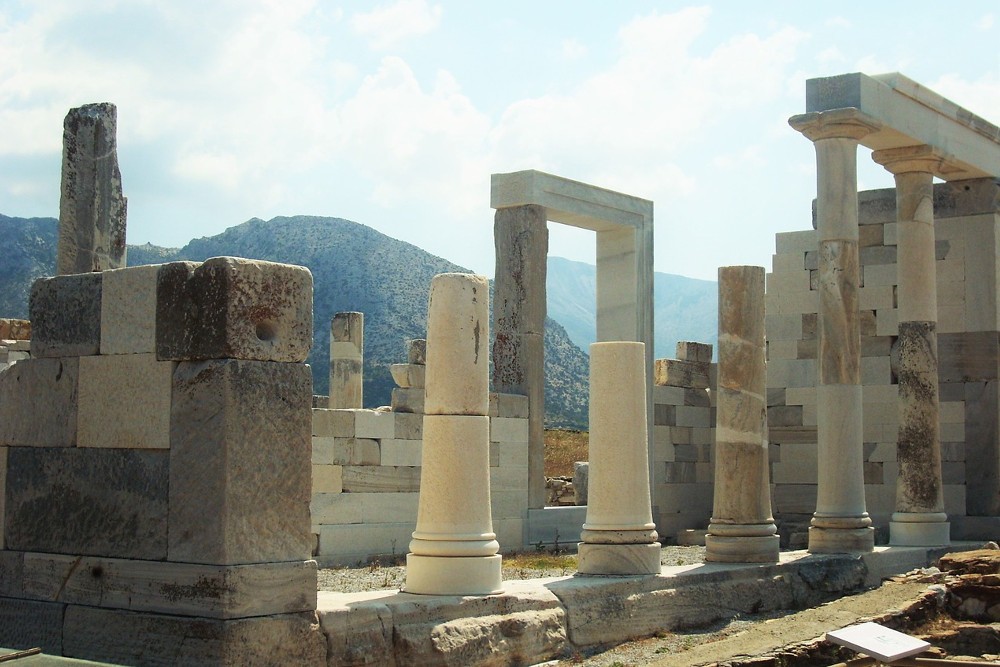 As soon as you set your foot on the sacred island of Delos, you are immediately fascinated by the well-preserved historic monuments. Among the finest landmarks on the island, the Terrace of the Lions and the Temple of the Delians stand out. However, there are many other points of interest that you should not miss out on. It is impressive how everything has survived through the centuries, depicting the timeless beauty and the exquisite significance of the island over the years.

Saint John Hotel Resort in Mykonos boasts its privileged location just opposite Delos Island. As a result, not only does it offer you smooth accessibility to the island via one of the daily cruises. The view from the hotel to the world famous island of Delos is purely mesmerizing, providing the ultimate observatory for exquisite vistas to the infinite blue of the Aegean Sea and the historic monuments of such a glorious place in the word!