A Day Exploring the Islands of Delos and Rhenia
Set out on a cruise to the nearby islands of Delos and Rhenia from the convenience of Saint John Hotel's jetty. Both islets are uninhabited, separated by a narrow waterway and two rocky islets, boasting a history that dates back to antiquity. In Delos, you will explore one of the most important archaeological sites in Greece, and in Rhenia, you will find a secluded paradisaical haven with golden beaches and turquoise waters that will leave you breathless!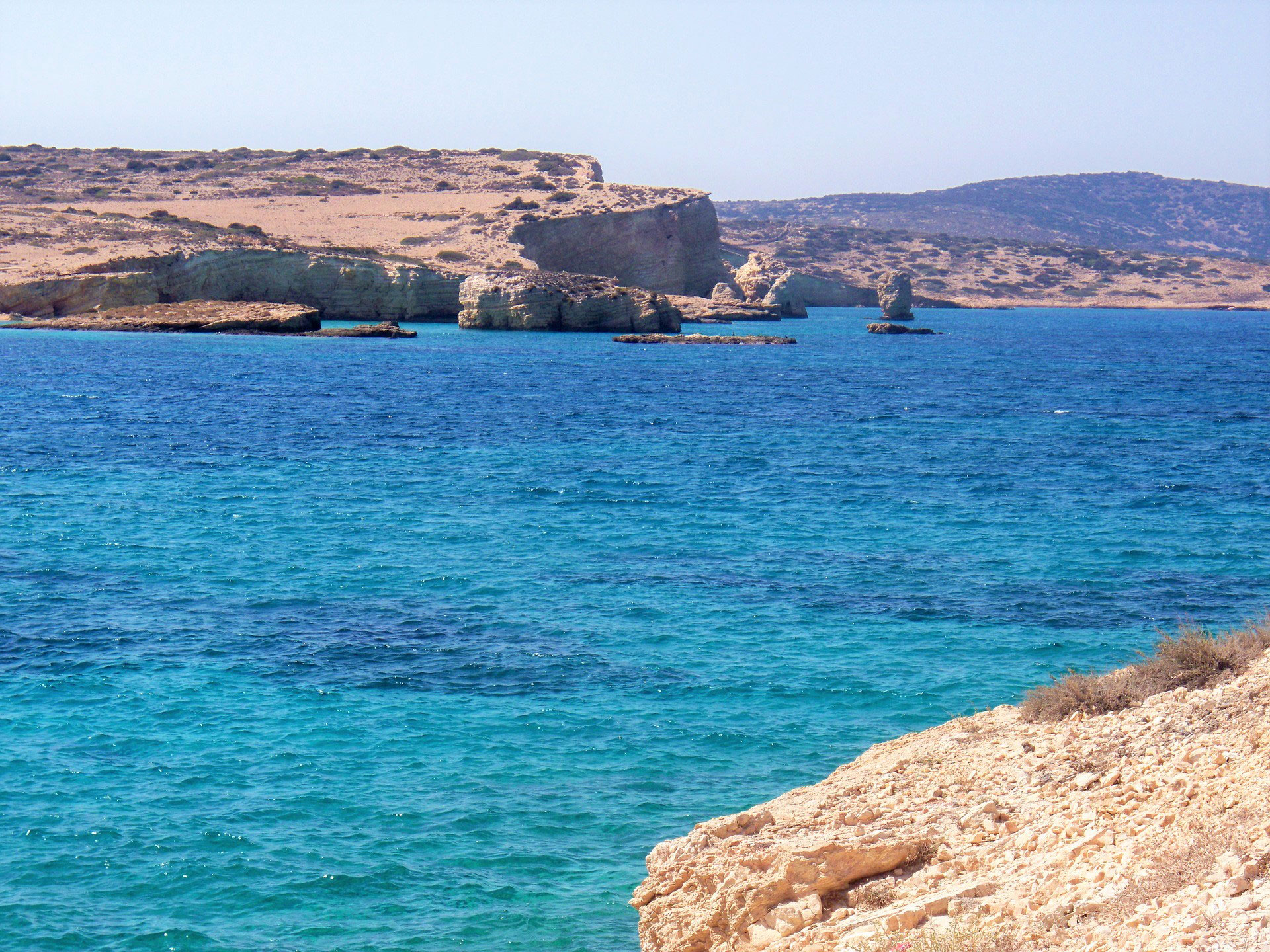 Delos in mythology was considered to be the birthplace of the divine twins Apollo and Artemis, and it was deemed so sacred, that the islands surrounding it derived the name "Cyclades", meaning "the ones that encircle". Even though it was -and is- one of the smallest islands in the Aegean, Delos was the most famous and sacred of all, and the excavations that started in 1872 are still in progress. Up until now, numerous monuments and other findings have been unearthed from vessels, statuettes, sculptures, and inscriptions, to parts of the agora, temples, a fountain, marble lions, and a theater—to name a few. The whole island of Delos is an open-air museum, and it has been designated as a UNESCO World Heritage Site.

Rhenia, on the other hand, is less known than its sister island, Delos. Pregnant women that were due to their delivery date and people who were dying were moved there since it was not allowed to be born or die on the birthplace of Apollo and Artemis. Nonetheless, Rhenia is an island of exceptional natural beauty, with golden strands of sand lapped by turquoise-emerald waters, and makes for an idyllic secluded destination for yachters. Rhenia is a Natura 2000 protected area, along with the two mountainous islets of Mikros Rematiaris and Megalos Rematiaris.