Unwind in a Luxury Spree in our Lavish Amenities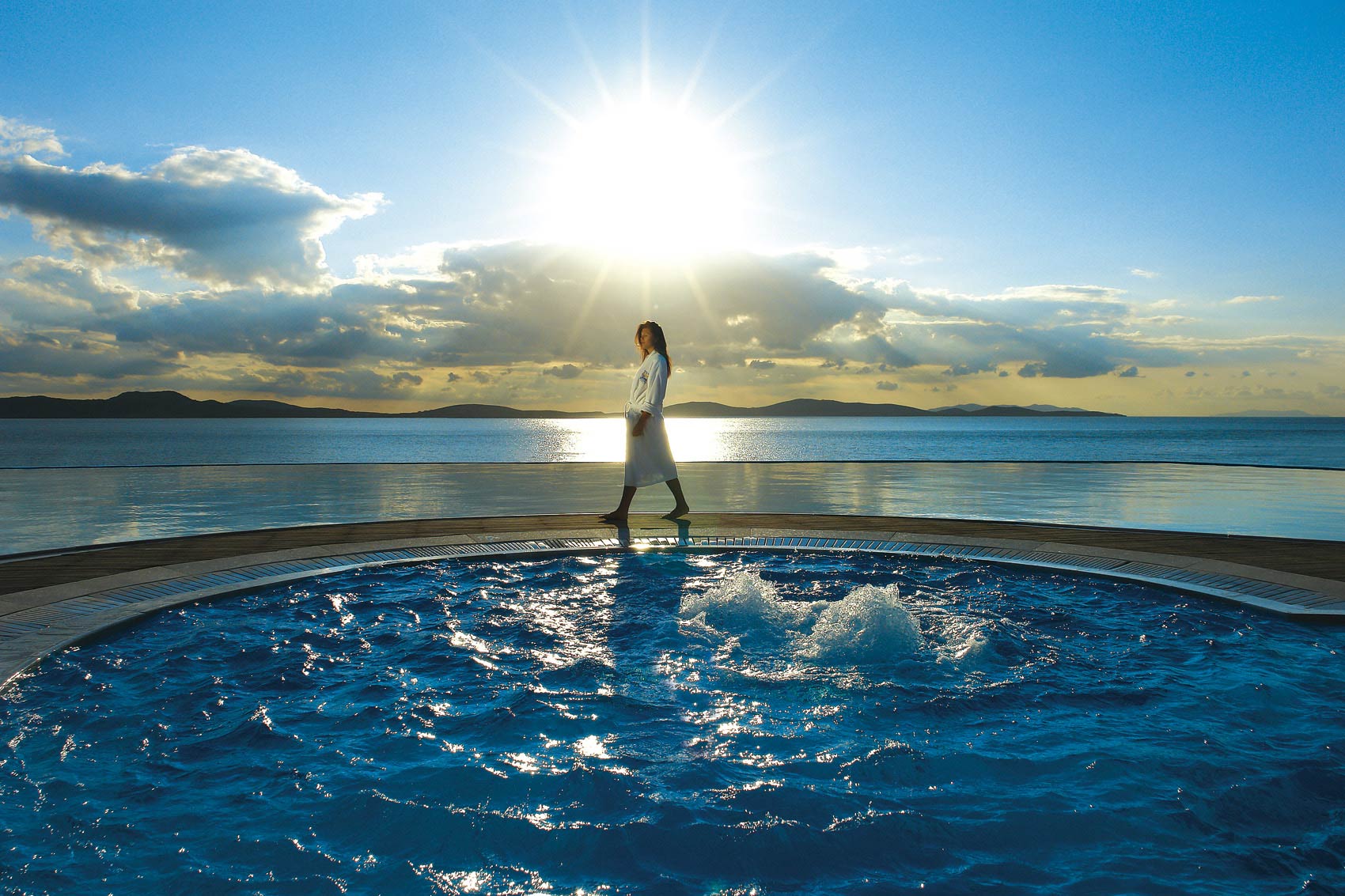 In a majestic setting, where opulence meets the elegant surroundings of Cycladic architecture, we offer a memorable stay to our guests. Situated in a 20,000 square meter stretch of pristine coastline, our hotel is a melange of top-notch services and breathtaking backdrops, destined to satisfy even the most discerning visitors. Our luxurious villas are a refuge for those who seek privacy, in a refined environment of curvy lines steeped in grace. The magnificent views to Aegean's timeless beauty is a gift for our guests, to take in the splendor of the majestic landscape.

As a world-class resort, we seek nothing else than pure perfection. Our VIP facilities include spa, jacuzzi, a fitness center and a wide range of bespoke services that cater to every need. Indulge in a world of well-being with our soothing spa treatments. Let our team of specialists take good care of you with face and body treatments, in a holistic a ritual. Our masseurs are eager to work their magic on your body and deliver a rejuvenating experience. Beauty packages allure you to a deep refreshing journey.

In our premises, you will also find a fully equipped gym, where you can continue your workout routine during your vacations. Tone up your body in spacious, state-of-the-art fitness center. Feel strong and confident in a lavish environment. Our professional staff is always willing to show you around.

We made the perfect sanctuary to enjoy bespoke services and amenities that exceed your expectations.