Psarrou Beach: A Haven for Luxury Living !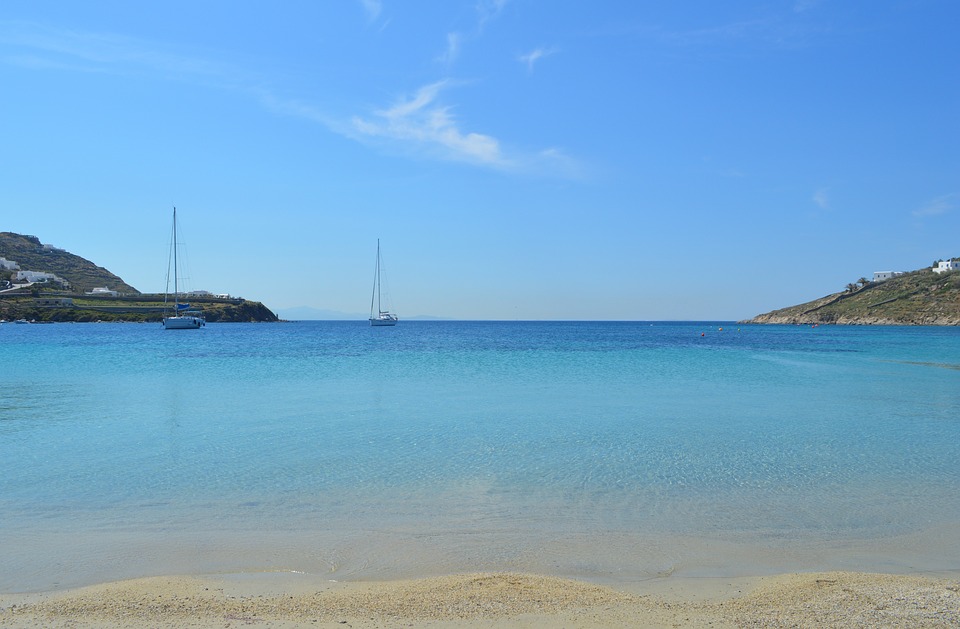 Luxurious yet elegant, Mykonos stands out for its cosmopolitan ambiance, its party scene and the amazing landscape. That's why every year the island is packed with local and international celebrities and jet-setters, who contribute to its intriguing character.  But not the entire  Mykonos is a playground for the famous; there are specific spots that are popular among celebs. Most of them travel with their luxury yachts, thus they prefer to stay there, rather than roaming the bustling Mykonos Town. So, if you are seeking your glamorous moments in one of the island's fine beaches, Psarrou is definitely the place to go!
Located only 5 kilometers from Chora, the beach is quite accessible. Taking the bus to reach the haven for celebrities it's highly recommended, as the parking space is always packed with cars. Psarrou lives up to its reputation of being one of the island's most beautiful beaches, featuring emerald, crystal waters. As you may have guessed already, Psarrou is an organized beach, as sunbeds and umbrellas dot its fine golden sand.
There you can find a wide array of amenities. For those who seek to pump their adrenaline, there are watersport activities available including scuba diving lessons. Nearby you will find restaurants and beach bars to have a drink or two. Be aware though of the prices. Sun loungers and food comes at a price, as they are quite expensive. If you get out of the VIP zone you will find cheaper restaurants serving quality food. 
Going to Psarrou beach will be an unforgettable experience. You will feel like a celebrity watching all these paparazzis waiting to take the perfect photo. Maybe an overpriced experience but surely worth living it.