Haute cuisine, fine wines & inspirational cocktails…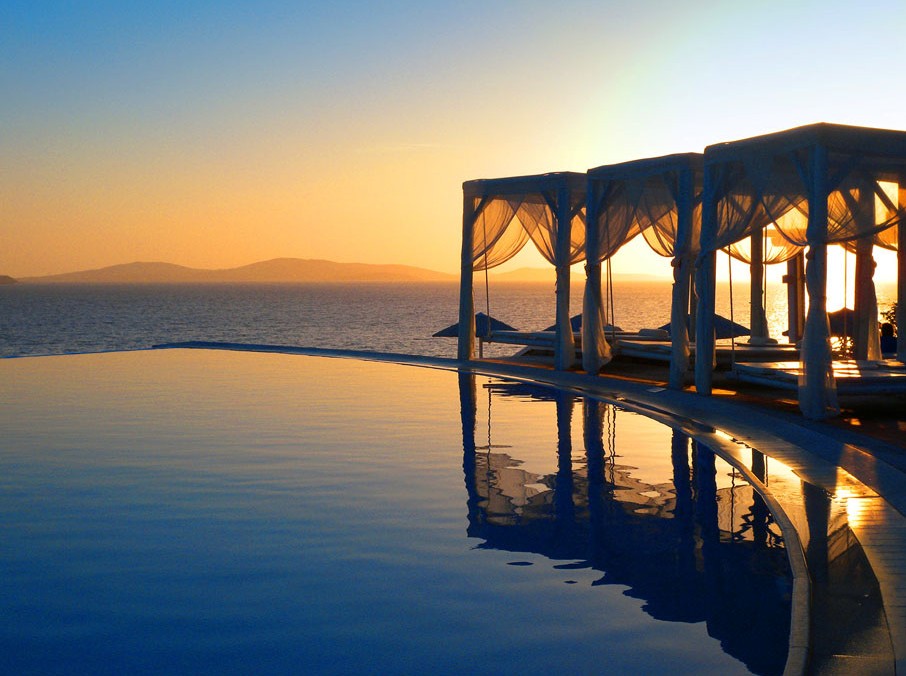 Mykonos island cherishes a cosmopolitan lifestyle that can keep someone up and going from dusk till dawn. Nonetheless, it is after sunset that the island acquires a totally alluring flair…All you have to do is follow your instincts, select the type of restaurant or bar that suits you best and begin your perfect evening right here…at Saint John Mykonos.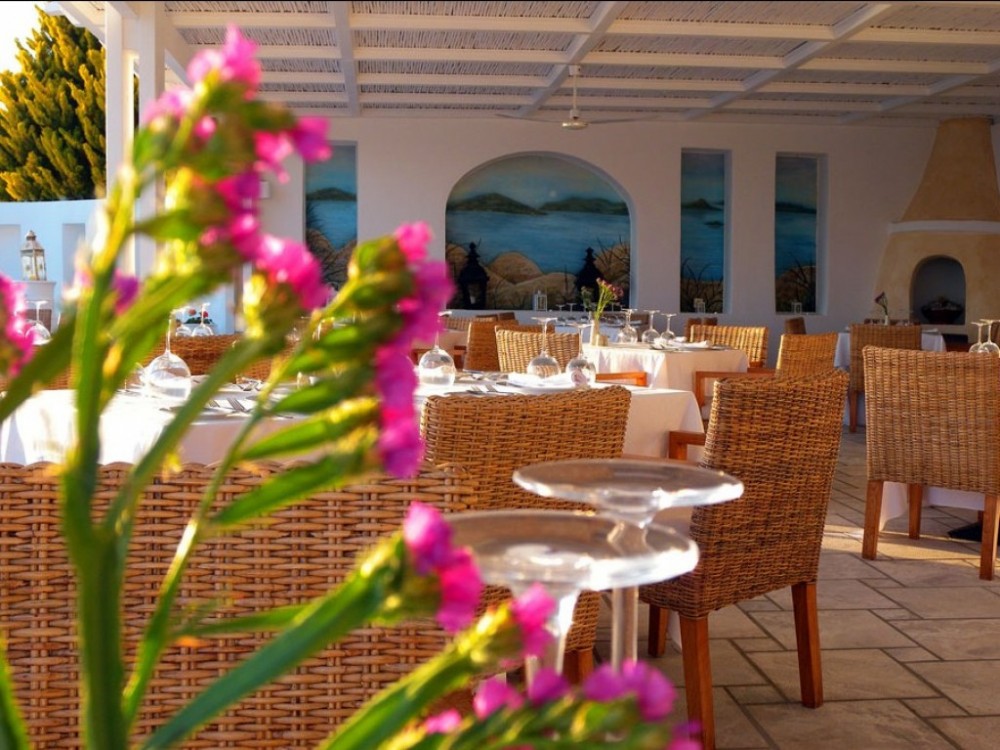 Within the premises of Saint John there are several romantic corners for couples in love, as well as, lounge areas for friends who wish to have one or two inspirational rounds of cocktails before heading off to the melting pot of nightlife, Mykonos Town.
 
The only certainty is that we do our best in providing you with unforgettable and fun evenings and plenty of options to be marvellously wined and dined. Let us offer you the best start to an evening that has absolutely no time limit as to its…end!
 
"Kalimera" all-day restaurant welcomes you in its discreetly luxurious ambience by the infinity pool where you can brunch, lunch and dine at your convenience. Symposium restaurant offers fine cuisine of gourmet perfection, boasting Greek and International dishes accompanied by an elaborate wine list. Get those corks popping and dine the night away stylishly…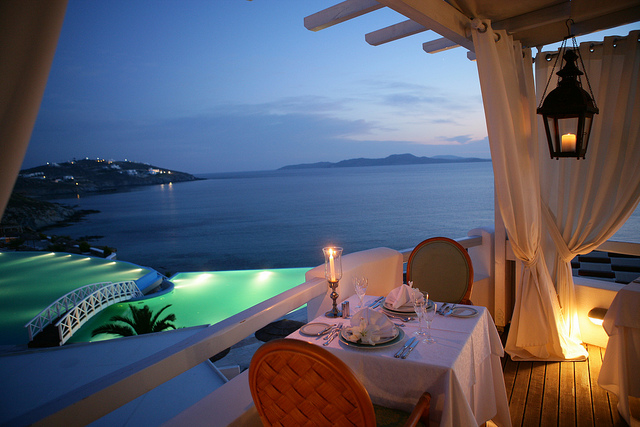 Feeling that intimacy is a top priority? Select 7th Heaven Gourmet restaurant under the stars and moonlight…The a-la-carte menu will inspire even the most demanding palates.
Alternatively to a dinner or after you have completed your culinary voyage, our bars AU BAR, Shirley Valentine's and Entrenous are ready to accommodate your thirst for quality, inspirational and refreshing drinks and cocktails amidst stunning views.
Select AU BAR piano bar for a totally relaxing aperitif or an after-dinner cocktail on comfortable bamboo chairs and a beautiful sea view.
Join Shirley Valentine's bar lounge area for refreshingly chilled cocktails with your friends by the swimming pool. And…if you are wearing your satin black dress tonight, then Entrenous Bar will give you that sheer luxury and sophistication you are seeking for. Make this chic bar your last stop before continuing your night out in Mykonos Town!