Mykonos, the ultimate movie location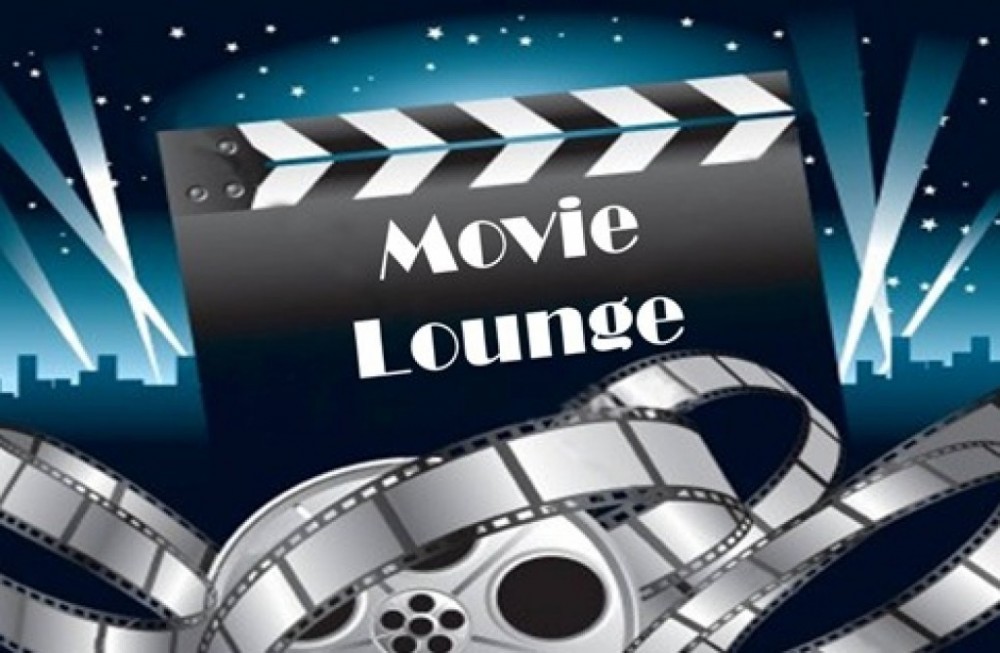 Mykonos, with its beauty, enchantment and European ambience of sophistication is undeniably one of the most glamorous islands in the world. Not only is there an influx of holidaymakers each year, but the island also attracts some of the most elite and top echelons of society, including movie stars and celebrities.
 
The idyllic landscape, sun-drenched beaches, intimate restaurants, chic bars, cafes and trendy clubs provide a perfect setting for a dream vacation, but Mykonos is also an ideal location to shoot a movie. Some of the most well-known motion pictures have been filmed all over the island and it is possible when visiting, to actually see where the movie stars acted out their scenes.
THE GREEK TYCOON (1978)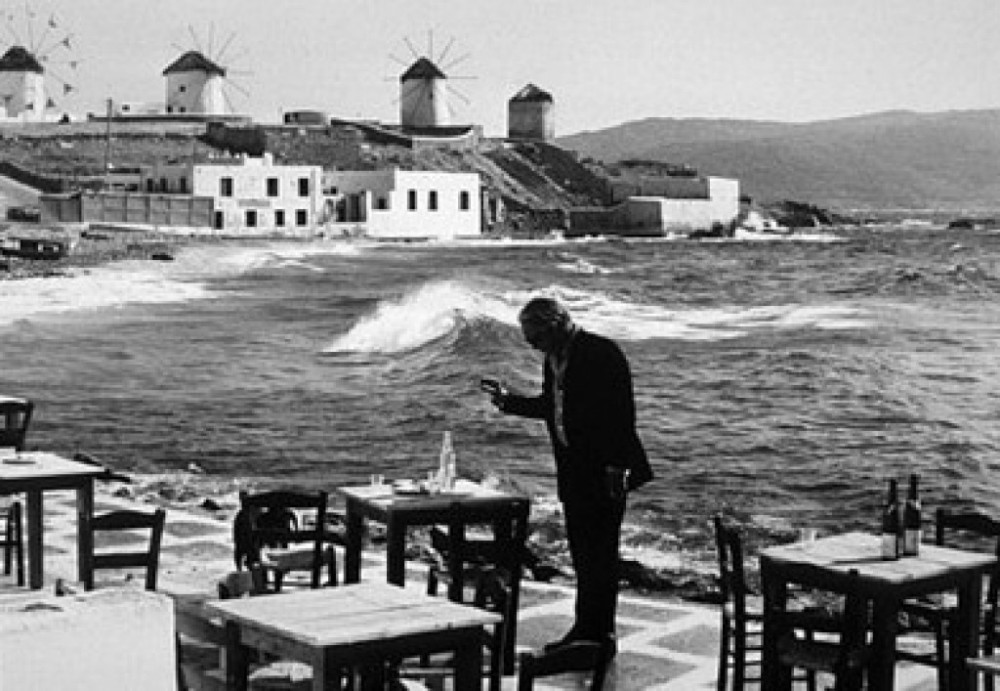 "The Greek Tycoon", starring Anthony Quinn and Jacqueline Bisset was filmed on Mykonos in 1978. The love story between a shipping magnate and an assassinated president's widow was panned by critics for portraying untold wealth and power with no real convincing plot.
 
However, the stunning island location, (seen here with Anthony Quinn in Little Venice) combined with many of Mykonos's familiar landmarks, such as the distinctive windmills were all the ingredients needed to make The Greek Tycoon one of the most remembered movies of its time.  The film was also shot in Athens, Corfu, as well as New York, but it is the romantic scenes on Mykonos that still delights audiences even today.
SUMMER LOVERS (1982)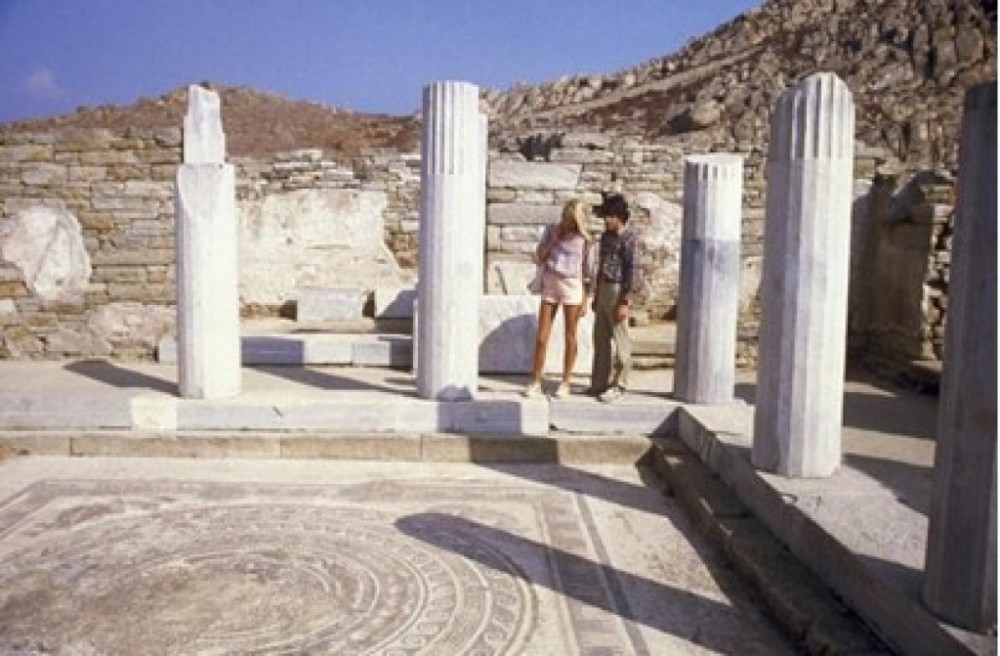 SHIRLEY VALENTINE (1989)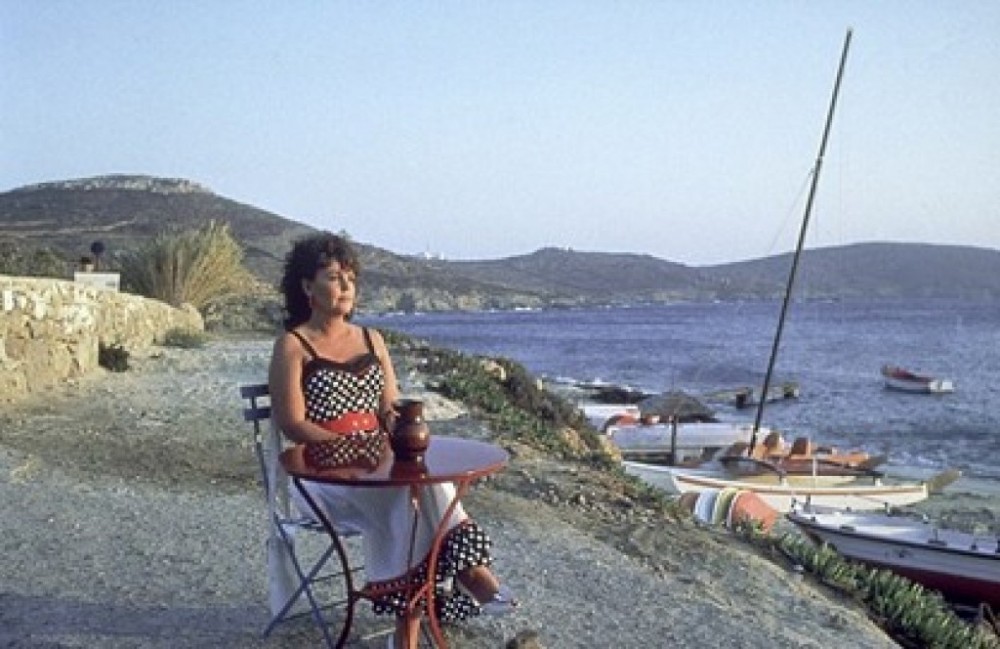 The unforgettable movie "Shirley Valentine" was shot on Agios Ioannis beach, just a short distance away from Saint John's Hotel and 4 km from Mykonos town. A number of visitors to the island, who enjoyed the comedy so much travel to Agios Ioannis just to sit on the same quiet coastal beach where Pauline Collins, the star of the film and Tom Conti played their roles as passionate lovers.
The sandy beach also has the best views of Delos on the island. Tom Conti plays the Greek waiter who woos Pauline Collins, a miserable middle-aged Liverpool housewife while she's on vacation and the movie has all the elements of a Mediterranean summer romance.
THE BOURNE IDENTITY (2002)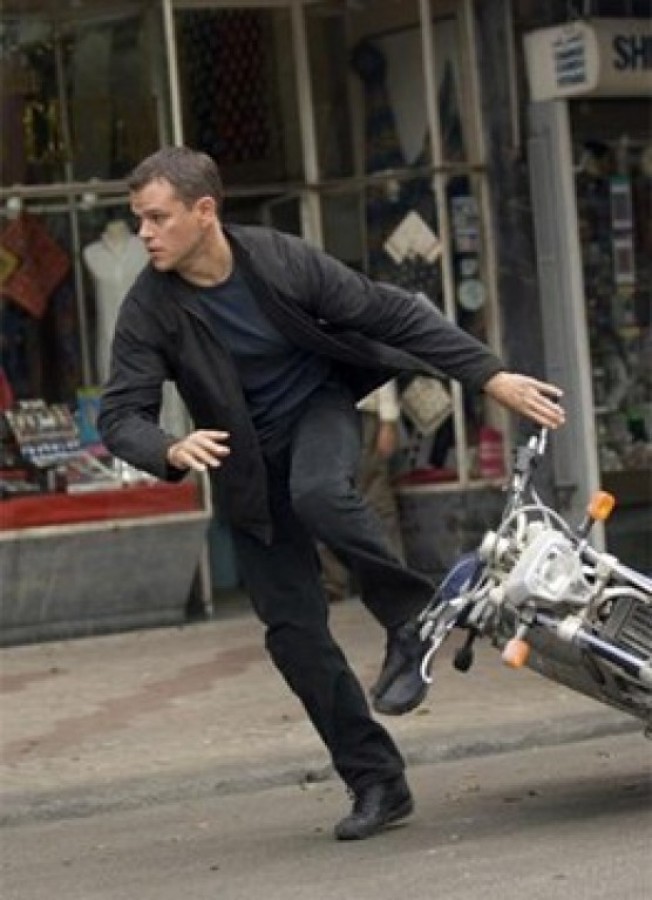 The picturesque neighborhood of Little Venice where the colorful wooden houses hang over the blue Mediterranean Sea is an especially popular location for movie directors to shoot their scenes.
Although "The Bourne Identity" starring Matt Damon and Franka Potente was filmed in France, Italy and Czech Republic, the movie's final scenes were shot on Mykonos.
The cinema blockbuster is an adaptation of a novel by Robert Ludlum and is an action spy film. In one of the movie's scenes, Bourne, played by Matt Damon tracks down Marie, (Franka Potente), in Little Venice, where she is running a scooter rental business.
THE KINGS OF MYKONOS (2010)