Spoil yourselves with our 'stay enhancers'!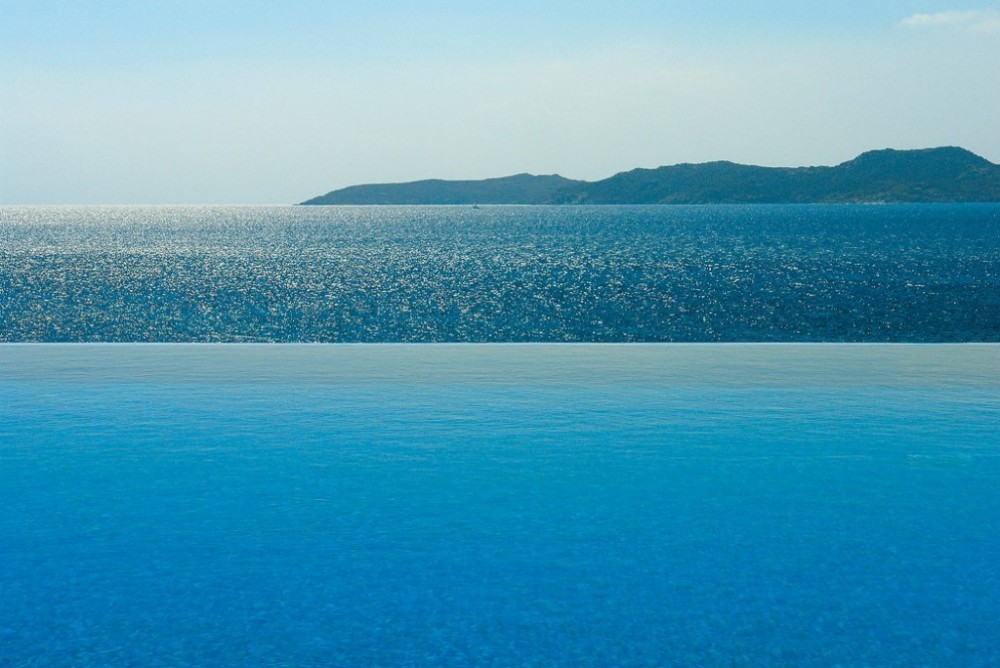 It has only been a week since our ravishing microcosm opened for the summer season 2014! The perfect start to the new season was guaranteed with the Easter celebrations on the 20th of April, during which we had an excellent time with our first guests. A lovely weather, delicious Greek seasonal food and plenty of smiling faces, was all we needed for a smashing beginning!
 
Like every year, we are eager to welcome our exquisite clientele within the premises of our stunning 5-star luxury beach resort. A private haven which stretches over 20.000 sq. meters alongside the immaculate coastline of Agios Ioannis where the movie 'Shirley Valentine' was filmed.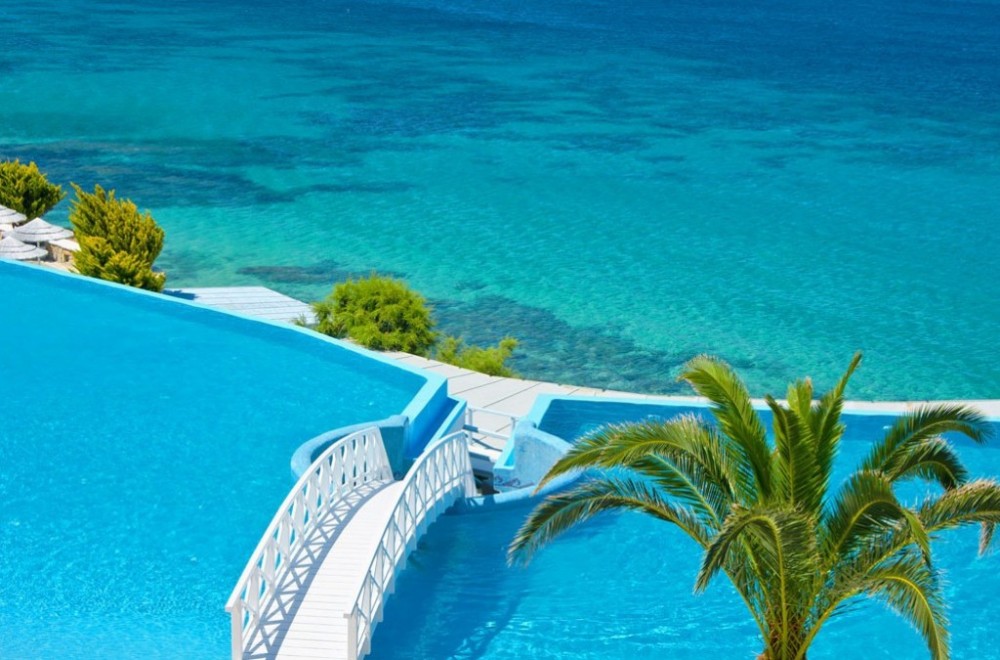 Our top priority is to make our guests feel completely at home and to make them sense the luxury and pampering via our set of superior hotel facilities, our impeccable service and our cordial and hospitable mannerism. In an idyllic setting which boasts a private beach and spectacular sea views of the mesmerising Aegean, our guests are granted with the perfect holiday in Mykonos.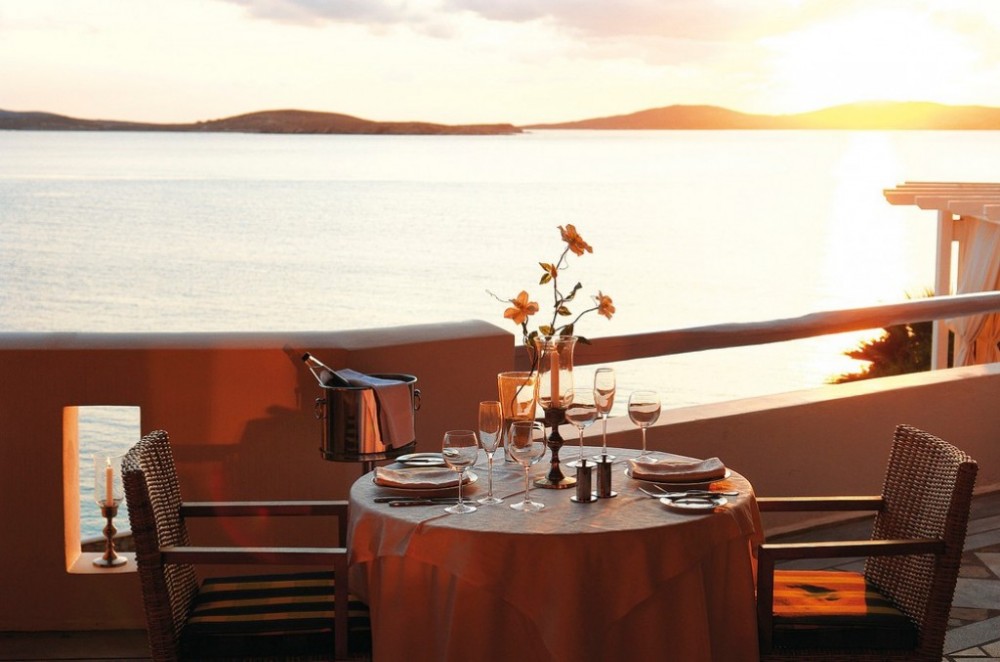 Mykonos is characterised by its distinct gastronomy and in our three differently styled restaurants - 'Kalimera', Symposium & 7th Heaven - you will be able to taste magnificent cuisine. Our resort also offers three atmospheric bars which will be the perfect start to your evening with quality, refreshing cocktails before you continue your night out in Mykonos Town.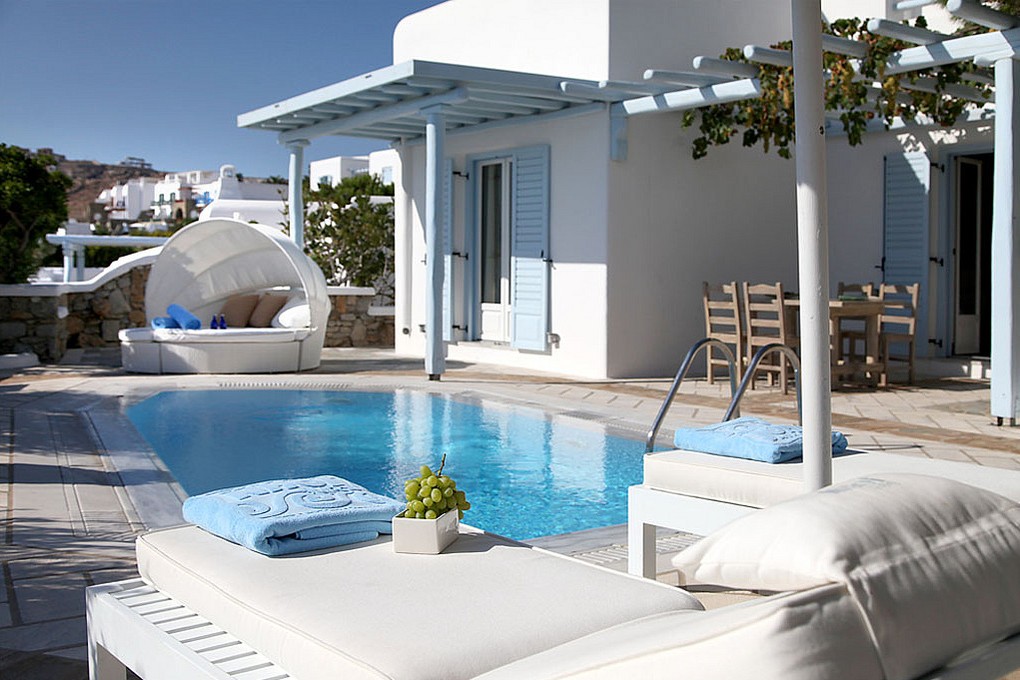 Saint John hotel is equally appreciated for its spa. Appropriately named after the Greek goddess of beauty, "Aphrodite Spa and Beauty Center" is one of the leading spa resorts on the island providing state-of-the-art facilities and cutting edge treatments for your outmost rejuvenation.
 
Book your dream holiday in Mykonos now and choose among our 136 spacious, stylish and luxurious rooms, our exclusive and private suites and our magnificent villas with private swimming pool. During your booking, remember to have a look at our selection of reservation extras & stay enhancements that will work wonders on your overall experiential stay with us!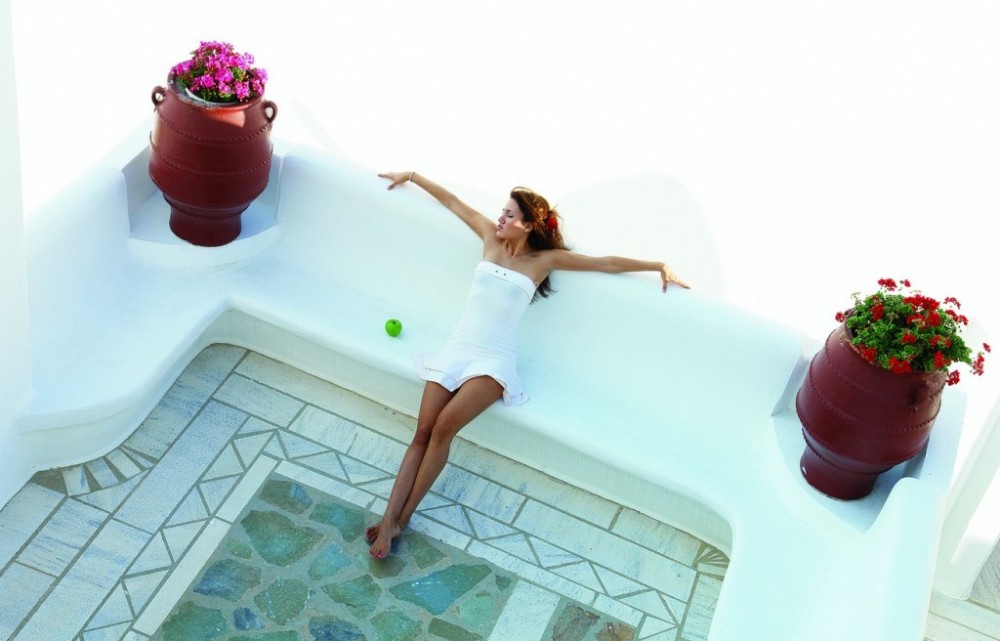 Enjoy quality dining every day by opting for our Half Board Meal Plan and benefit from special prices. If you are interested in some sightseeing on the divine island of Delos at close proximity to Mykonos, select the cruise excursion and visit the birthplace of God Apollo and Goddess Artemis. Tours are also organized on Mykonos to get you acquainted with magnificent landscapes and well-hidden paradise beaches…
 
Visiting the island for a special occasion? Let us know and we will spoil you with a bottle of Dom Perignon champagne, fragrant flowers and deliciously fresh fruit!
 
Honeymooners are in for some serious indulgence! Book now the specially crafted Honeymoon Package which includes champagne breakfast with caviar in the privacy of your room, a romantic candlelit dinner with exuberant wine at our 7th Heaven restaurant and, of course, a face aromatherapy massage for the two of you.
Our in-room massage service is bound to tantalize you…In any case, our Spa offers are equally appealing. Whether you opt for the 2-day hamam, sauna, cleopatra's beauty, black pearl's miracle, eye treatment, back massage, manicure and hair treatment or, indeed, the sea of spa-beauty day that includes a full body peeling, body mask enriched with 26 precious dead sea minerals, a face aromatherapy and scalp massage, chances are that you will be the recipient of the most pampering and revitalizing holiday ever...
 
Happy Summer everyone! See you in Mykonos!