Discover the sprinkled joys of springtime in Mykonos!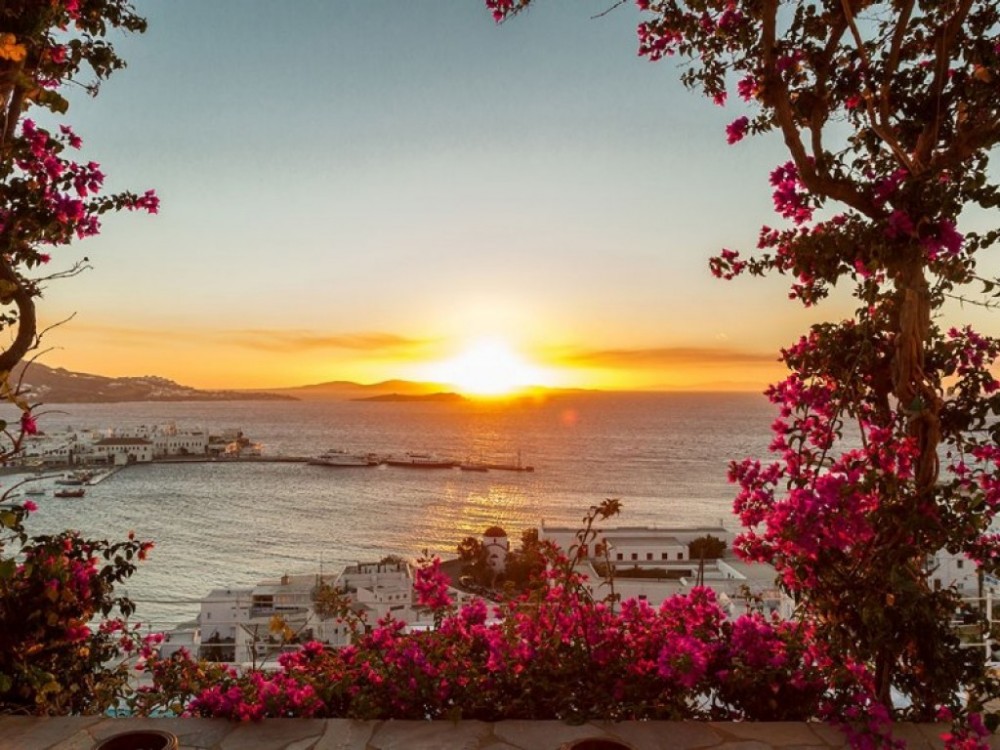 It is indeed the most renowned tourist destination in Greece for the summer and the most cosmopolitan island of the Aegean. Nonetheless, the locals maintain faithfully their folk traditions and customs especially during the Easter season which signifies the most important moment for Christian Orthodoxy…That of the Crucifixion and Resurrection of Christ.
 
Visiting Mykonos for an Easter break - which this year is between the 14th to the 20th of April as it is a movable public holiday - is a marvellous opportunity to get acquainted with the Greek springtime. The most glorious of seasons for nature lovers and an ideal time of the year to capture a very different angle of Mykonos…One that exudes gorgeous blooming landscapes with field beds of bright green and fragrant wildflowers of red, yellow and purple colors.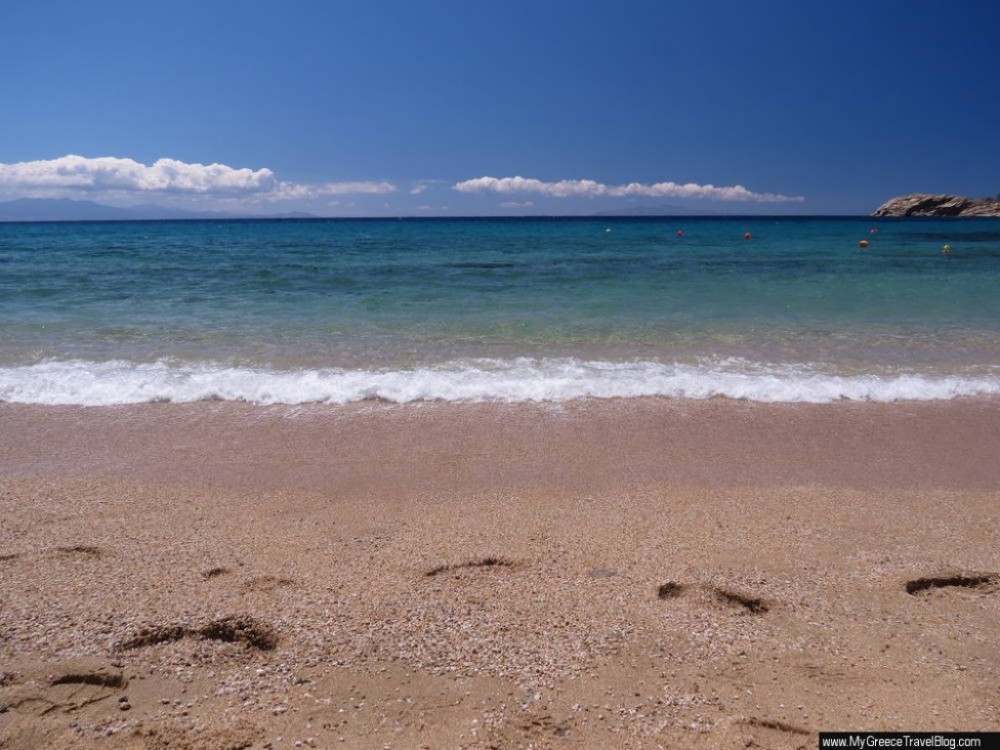 Photo Credits: lattelisa.blogspot.com

The island in spring is less crowded and Easter celebrations render it a spiritual and ambient tempo which is rather different from the crazy summer nights that are going to follow! Certainly the weather is going to be fair and the sea will be just about right for a morning swim…all-in-all, this is the best time in the year to relax and unwind amidst a very picturesque setting and to experience the Greek Easter traditions which are very enchanting!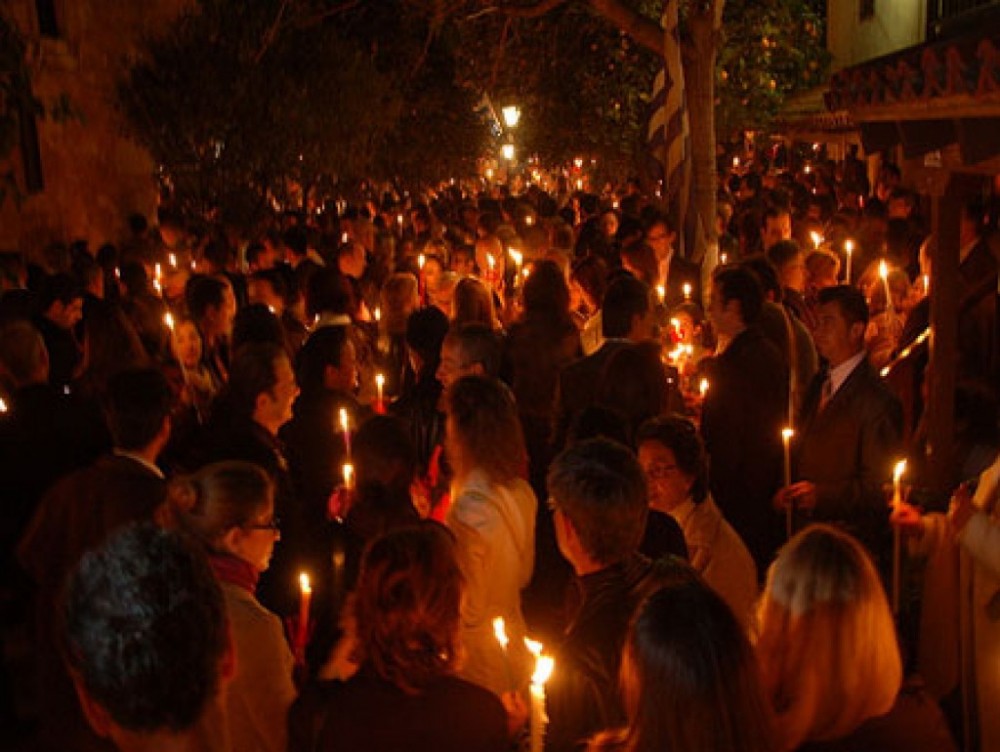 Easter sweet bread "tsoureki", Photo Credits: panagchatz.blogspot.com

Even if you are not religious, it would be a very intriguing experience to visit a church late in the afternoon on Good Friday to watch the 'Epitaphios' (the tomb of Christ) decorated with pretty, fresh flowers that is carried around the settlement followed by a slow procession that holds candles. In addition, join the locals at one of the major churches of the island on Good Saturday. Just before midnight is the time to go if you wish to see how people in Greece celebrate the Resurrection of Jesus with loud tintinnabulations and vibrant fireworks!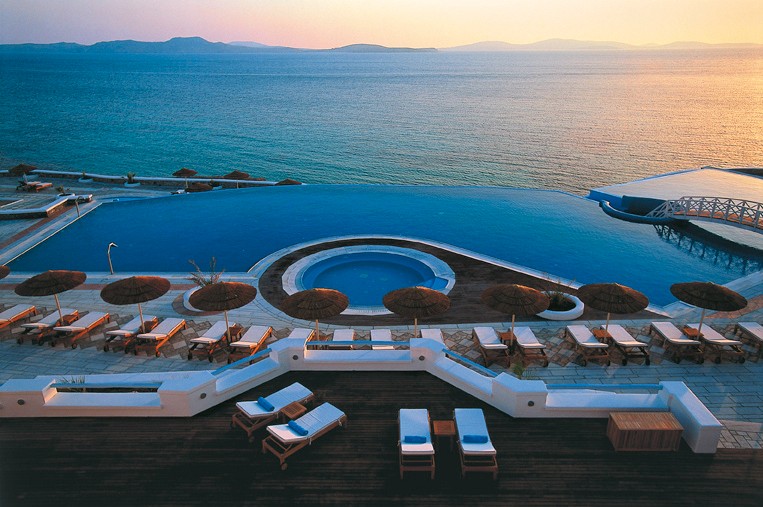 Photo from Saint John Hotel Villas & Spa
 
For your accommodation arrangements, select to stay at luxurious Saint John Hotel Villas & Spa Resort. The complex is already open for the summer season and will gladly celebrate the Orthodox and Catholic Easter with you via specially crafted seasonal packages with great extras and discounts! The hotel's shuttle bus will even transport you to the Chora on Good Friday & Holy Saturday so that you can experience the festivities!  
 
In addition, Saint John Hotel will host both a Traditional Gala dinner on Holly Saturday and an all-day Gala on Easter Sunday with plenty of Greek music, the traditional lamb roasting on the spit and as much ouzo and finger food delicacies as your stomach can fit!
Join Saint John Hotel for a superb spring break with amazing sea views of the sparkling blue Aegean sea and the energy emitting island of Delos.
 
Happy Easter! 'Kalo Pascha' one and all!