Create treasured experiences for the New Year in Saint John & Mykonos island!
Happy New Year! May you all enjoy treasured experiences throughout this upcoming and blissful year ahead! Could 2015 begin in a more intriguing way? Who would have thought that the white-washed island of Mykonos could become even more white! The beginning of the brand new year was as white as it can get for a Cycladic island, with the snow covering all parts of the Queen of the Cyclades in the most impressive way.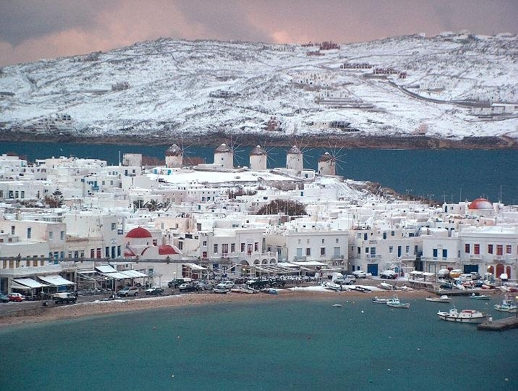 Photo credits: en.protothema.gr

Now is the best time ever to start making up your minds of where you would like to spend your next holidays. This summer, pamper yourself at a sacred and unique natural environment, where the azure of the Aegean Sea meets the eternal blue sky... at Saint John Hotel Villas & Spa. Make the island of Mykonos your travel destination for the fresh year 2015!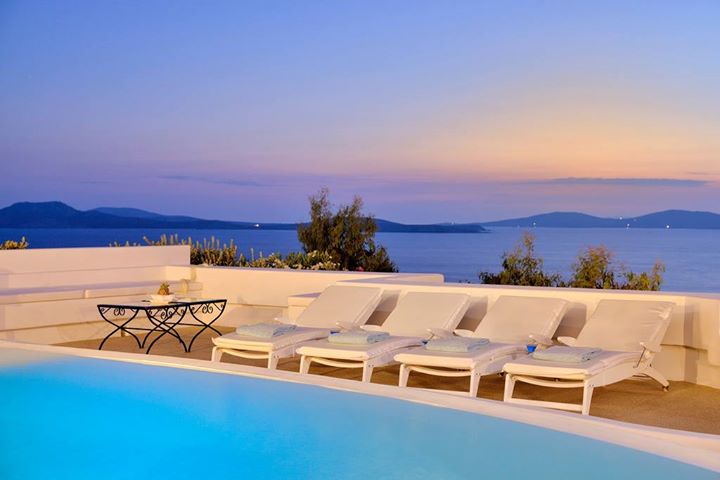 Photo by Saint John Hotel Villas & Spa
Upon making your initial choice of visiting the "island of the winds", usually your first thoughts include a crazy nightlife and partying all night long. Mykonos is much more than that though! Feast your eyes to its crystal blue waters, take-in its persistent sunshine and deep breathers of its fresh sea breeze… Mykonos's refreshingly happy atmosphere and its wide range of experiences promise pure delight and enjoyment. Firstly, and above all, the island's nature will awaken new sensations and its unique architecture in the world will be yet another point worthy of admiration. Meander through the narrow alleys of the main town and feel the island's aura of warmth and hospitable manners wrap around you.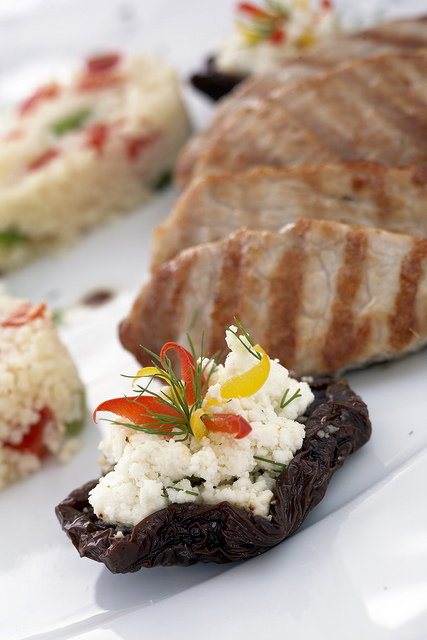 Photo by Saint John Hotel Villas & Spa
On the other hand, Mykonos is certainly the most legendary island in Greece as far as glamour and cosmopolitanism is concerned. Its well-nurtured reputation grows by the year and celebrities from around the globe fly in to take advantage of the experiences one of Europe's Top 10 islands has on offer. Chic shopping at international designer boutiques, contemporary jewellers and art galleries; trendy island dining presenting all types of gastronomy and cuisines from around the globe; exclusive beach life and a hedonistic nightlife for absolutely all tastes... all magnetize the rich, the famous and those loving lifestyle.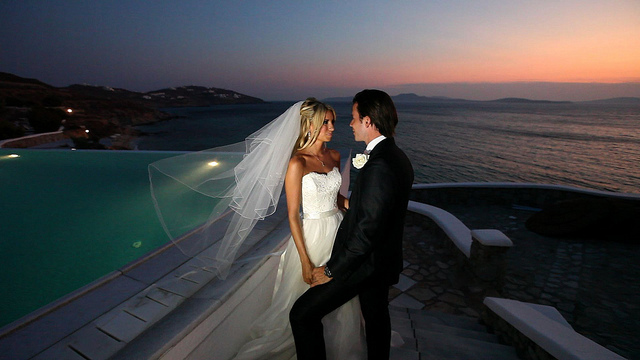 Photo by Saint John Hotel Villas & Spa
Thinking of a destination wedding or a dreamy, faraway honeymoon to the Greek islands? At Saint John Hotel Villas & Spa, we will not only dedicate our most sincere efforts in giving you the best services, but we will use the maximum of our knowledge of the island and give you expert advice for acquiring the most interesting local experiences, whether this involves a donkey ride or indulgent boat tours around the beauties of the island and majestic excursions to hidden corners.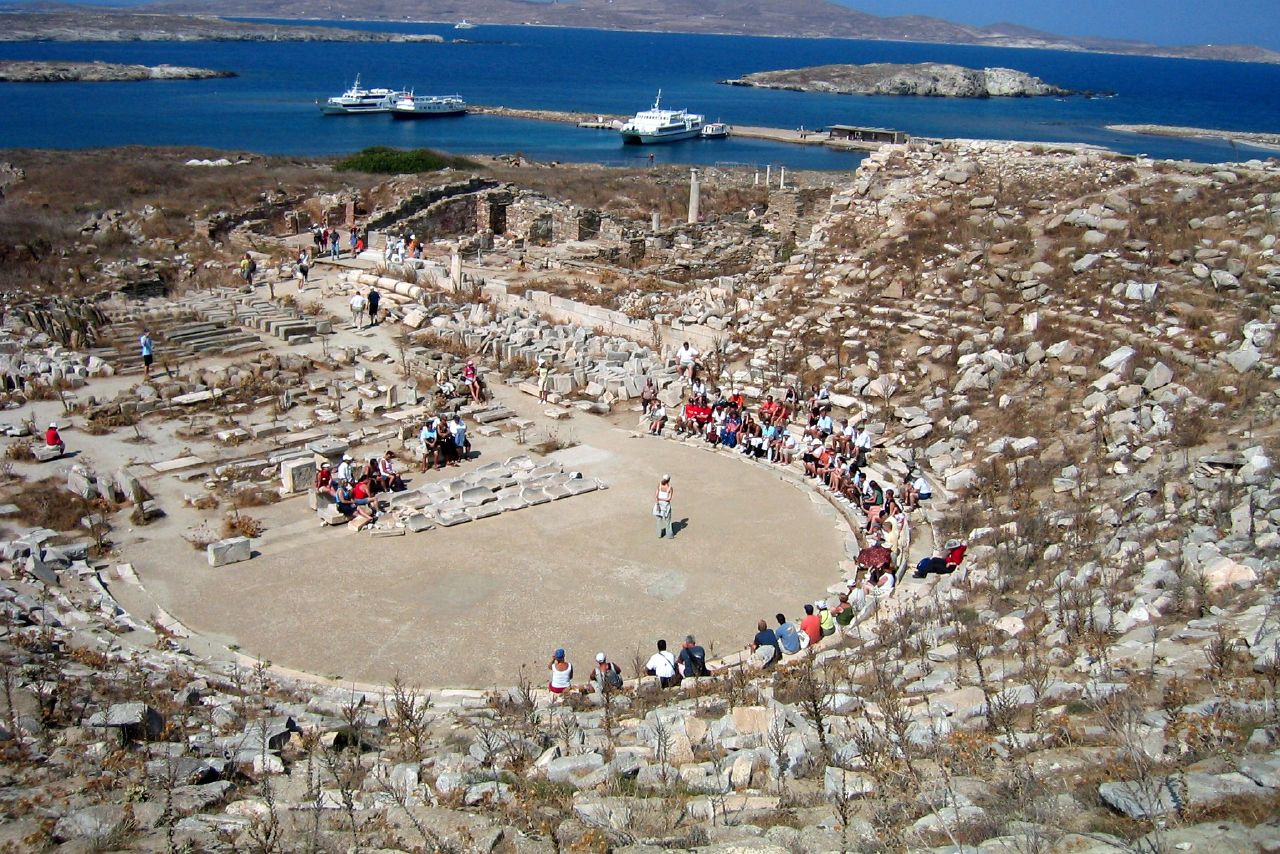 Archaeological Museum of Delos, photo by en.wikipedia.org
Do not underestimate the island's dynamic as far as culture is concerned. It may be a small island but together with the nearby Delos and Rinia islands it serves as one of the most prominent, temporal regions due to its strategic location in the heart of the Cyclades, close to the biggest islands of the Aegean and to the Greek mainland and capital. A visit to any Greek destination would be incomplete without discovering the local ancient sites…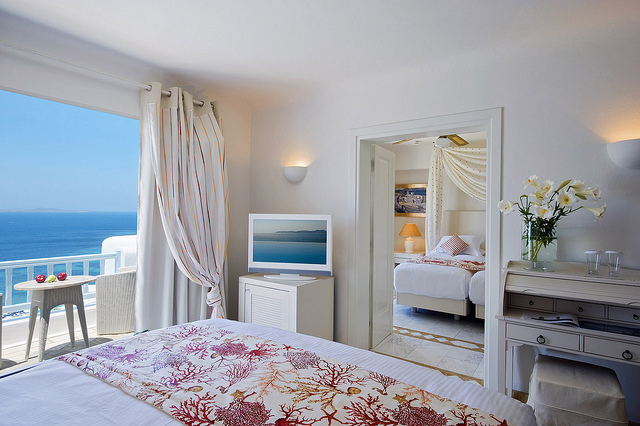 Photo by Saint John Hotel Villas & Spa
Get ready for an incredible range of experiences to discover Mykonos profoundly. Here at Saint John Hotel Villas & Spa, we promise to share with you the best of our expertise. Our top priority is to make you feel completely at home and to make you sense the luxury and pampering via our set of superior hotel facilities like our one-of-a-kind Spa, our impeccable service, our cordial and hospitable mannerism and our supreme range of Rooms, Suites and Villas.
 
In an idyllic setting which boasts a private beach and spectacular sea views of the mesmerising Aegean, our guests are granted with the most experiential holiday in Mykonos!