Romantic Fairytale Weddings & Celebrations on Mykonos!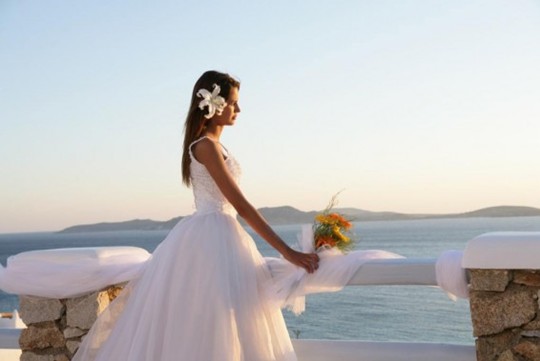 Most young women dream of a fairytale wedding and Mykonos with its unique beauty, spectacular sunsets and romantic atmosphere is a perfect location to exchange marriage vows and begin a whole new exciting chapter of life.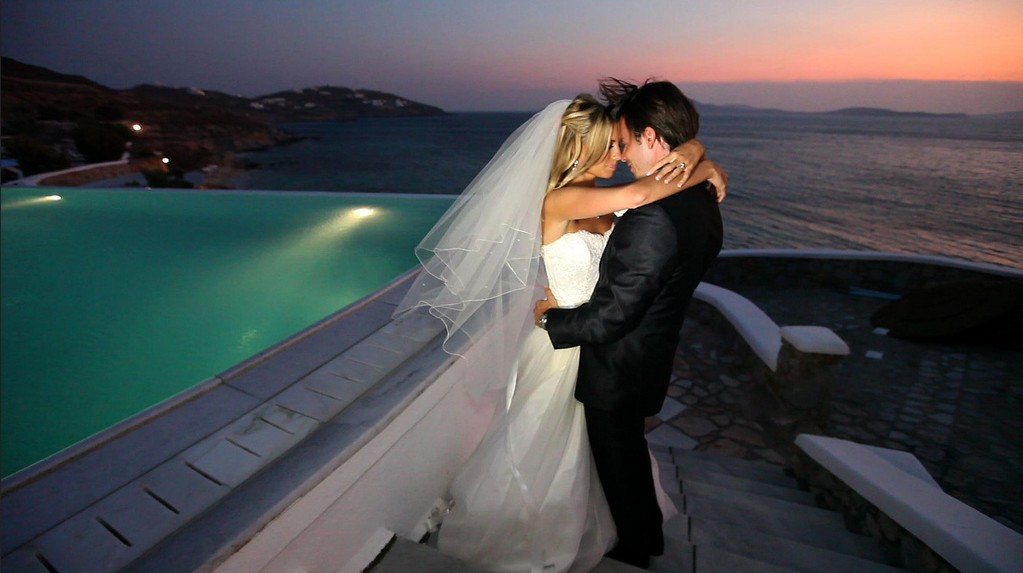 From late spring onwards, Mykonos bursts into life once again and the island becomes a riot of vibrant color. Brilliantly-colored flowers bloom on the white terraces and leafy plants have already come into bud under the warmth of the golden sun. A sense of luxury, plentitude and romance floats in the air intoxicating couples as soon as they arrive on the island. The breathtaking beauty of Mykonos combined with its magical spell guarantees lifelong memories that will be rekindled time after time for many years to come.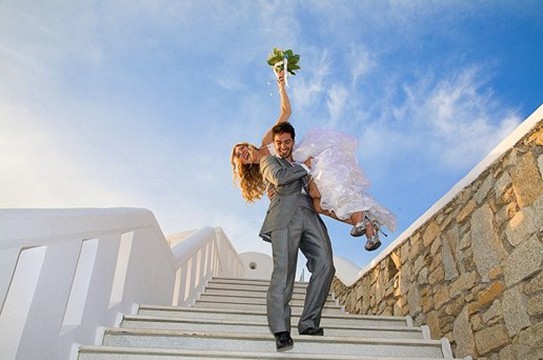 Mykonos is a very popular destination for weddings and other special celebrations. From bachelor or hen parties, honeymoons, baptisms and couples renewing their vows much later in life, people from all over the world flock to the beautiful island every year to celebrate their happiest moments.
Saint John's Hotel is aware of the magic Mykonos holds and that's why the 5 star luxury resort is dedicated to creating the ultimate ceremonies and island celebrations. They offer an array of wedding and honeymoon packages to cater for all tastes and budgets in an exclusive prestigious environment.
The luxurious accommodation offers a choice of comfortable and elegant rooms and superb gourmet dining options all within an intimate ambience. Saint John's hotel's wedding planners also take care of transportation, photography and offer full support assistance and consultation on legal requirements and documentation. Most of all, they will ensure that the wedding of your dreams is spectacular and will light up the sky.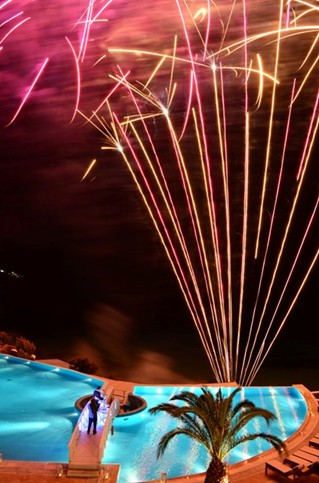 Specialists in organizing all kinds of events, Saint John Hotel can make planning a perfect wedding ceremony the easiest thing in the world and guarantee that there are no hitches along the way.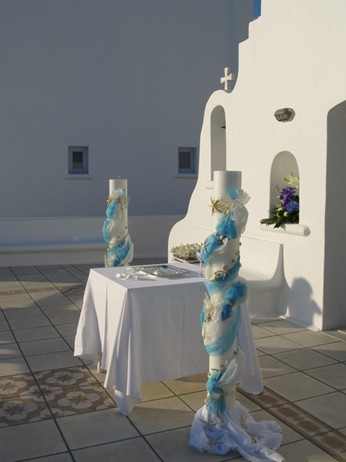 Mykonos is a truly idyllic romantic setting for couples to exchange their marriage vows and Saint John's Hotel has the perfect private whitewashed chapel within its premises for them to make their promises of passionate commitment.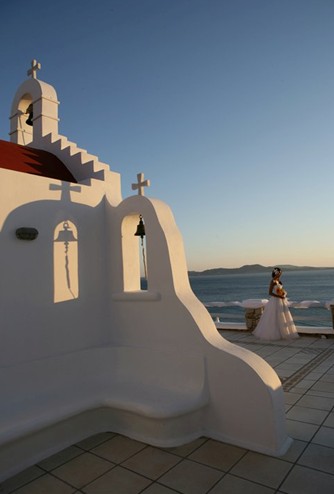 The picturesque chapel of Saint John's Hotel, 'Agia Fotini' provides a stunning backdrop to a Mediterranean dream wedding celebration. The pale blue skies, glorious sunshine and the lapping of the white-capped waves create a perfect canvas for capturing the entire happiness and excitement of the occasion.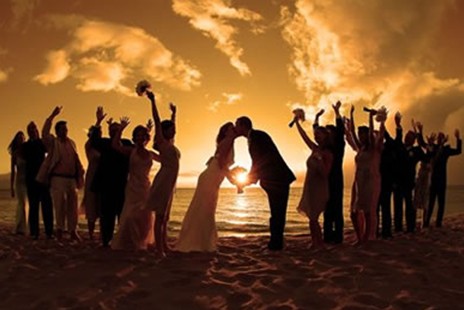 The harmonious color palette of sand and sea coupled with a gentle ocean breeze and spectacular sunset is what you can expect on Saint John's exclusive private beach. Celebrating a wedding on the oceanfront on Mykonos is a once in a lifetime experience that will be a truly memorable experience for everyone sharing those precious moments.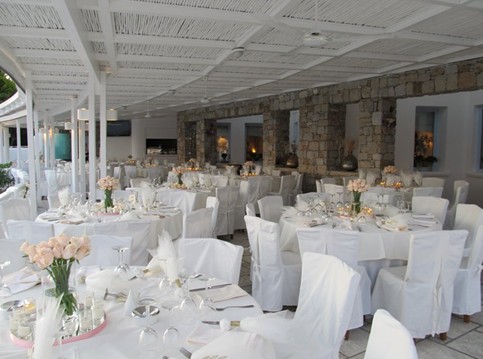 Saint John's Mykonos Hotel resort vows to make your wedding day complete with an unforgettable wedding reception. Eight hundred guests can be accommodated at this deluxe hotel and everything from celebratory cocktails, beautiful wedding cakes to five course sumptuous reception dinners can be expertly catered for.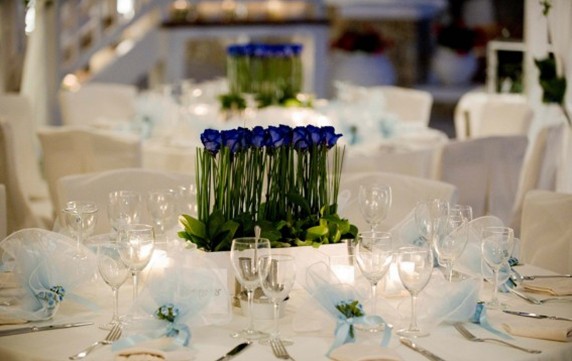 Every minute detail is taken into consideration from the linens, menu and seating chart down to the flowers and other personal touches. Saint John's catering team will work with a couple to create a customized menu that can also include an innovative vegetarian option for guests with special dietary needs.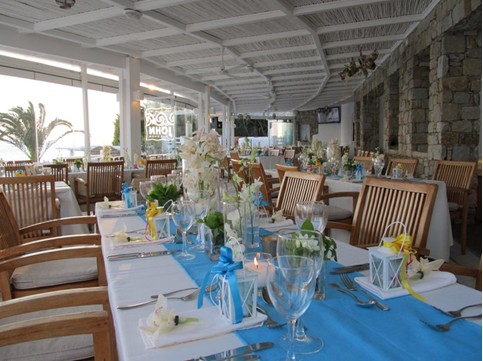 Warning
: filesize(): stat failed for texts/.htm in
/home/slarqjoh/public_html/library/lists/photojournalism.php
on line
70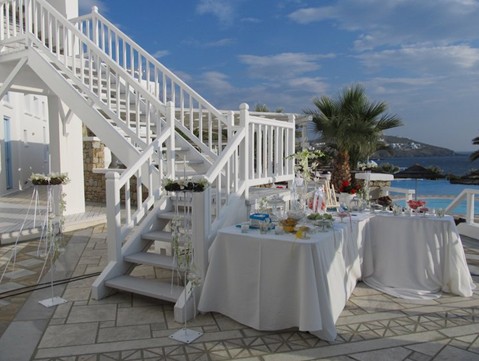 Saint John's Hotel is an authority on coordinating and planning wedding details and has an inert sensitivity to how couple's visualize their weddings to be.
For the most outstanding and perfect wedding, staff members at Saint John's Hotel provide a discreet but highly personalized service in intimate surroundings. The luxury resort's restaurants and bars creates an atmosphere of intimacy, and floral decorations, champagne and a romantic oceanfront suite are included in their special wedding packages.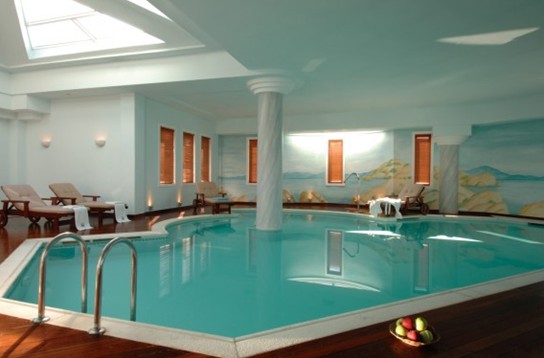 A stay at Saint John's 5 star hotel wouldn't be complete without a visit to its deluxe Aphrodite Hotel Spa and Beauty Centre. Complementary services are available for the indulgence of the bride and groom where an enjoyable experience awaits them.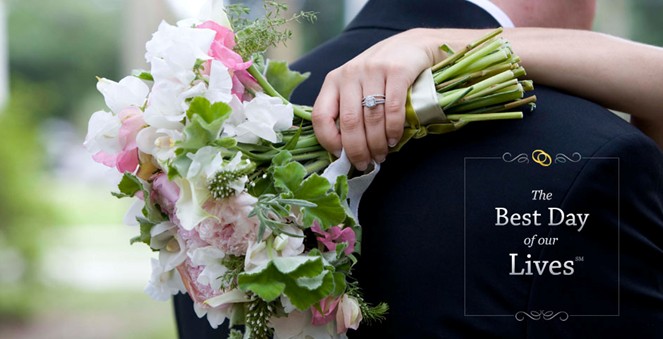 To commemorate the most important day of your lives or enjoy a perfect Mykonos holiday celebration, put your trust in Saint John's Mykonos Hotel and rest assured you will be in the most capable hands.